Local 5058 Highlights Medical Debt Issue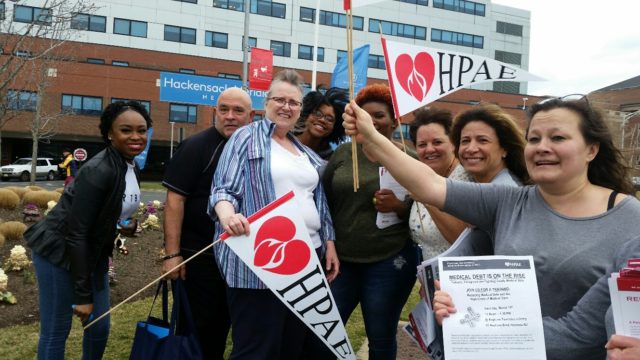 Local 5058 members and officers distributed flyers today in front of the hospital to put the spotlight on an issue affecting our members and the community: medical debt.
On Saturday, March 18, the local is sponsoring a forum on the medical debt issue at the Neptune Township Library, from 12 Noon to 1:30 pm.
The presenters at the forum will highlight steps patients can take to reduce medical debt and lead a discussion on how we all can protect patients, families and our communities from falling into medical debt.
The forum is being co-sponsored by New Jersey Citizen Action and New Jersey Community United.