Committee Meets with Cooper for 2nd Bargaining Session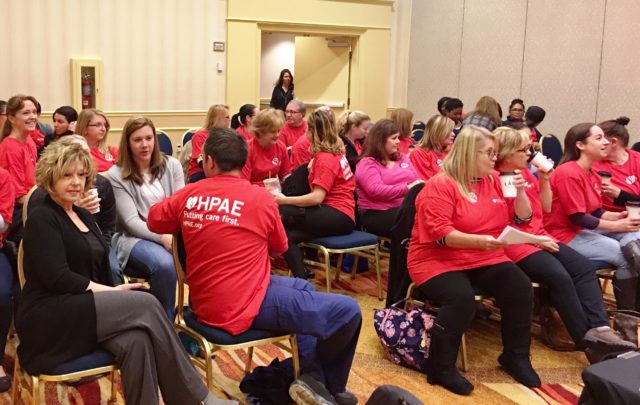 The Local 5118 Negotiations Committee met with Cooper yesterday for our second day of negotiations. The committee was encouraged by the tremendous support from members who came to the negotiations.
At this bargaining session, the hospital gave us their proposals. A number of their proposals, including a proposal to make major changes in the float districts throughout the hospital, are totally unacceptable to us.