Local 5118 represents Staff Nurses at Cooper University Health Care in Camden, NJ.
News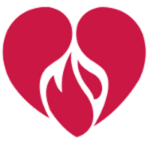 Violence in our facilities has been exacerbated during the pandemic. In 2008, a law in NJ was passed outlining measures that are to be taken to reduce violent episodes and protect staff and patients.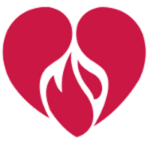 The Nominations/Election Committee announces that they are now accepting nominations to represent Local 5118 at this year's HPAE State Convention.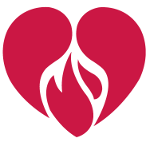 Local 5118 Registered Nurses Collective Bargaining Agreement Between Cooper University Health Care 2021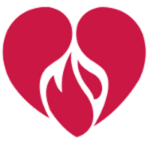 Today we reached a Tentative Agreement for a new contract with the hospital. The membership meetings to VOTE on our new contract is June 3 at 8:30, 1:00, 5:30 and 8pm.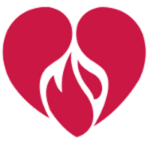 Healthcare workers at Palisades Medical Center in North Bergen and the Harborage, a long-term care facility at the Palisades campus voted to authorize concerted job action if Hackensack Meridian continues to stall during negotiations.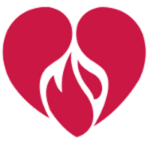 Members have asked if it's possible to participate in our virtual contract negotiations.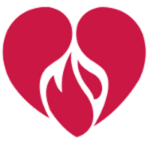 There will be four Zoom membership calls on March 18. We will be going over the Highlights of our 2021 contract proposals. You will be able to use the chat feature to submit questions to be addressed at the end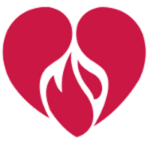 Our 2021 contract negotiations will be like no other we have been through since organizing the union in 2000. Working through COVID-19 effects negotiations, our membership is different, and the Hospital Administration is different.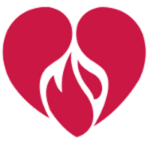 The Nominations/Election Committee announces that there are seven (7) local officer positions that are up for election this year.  They are President, 5 Vice Presidents and Secretary/Treasurer.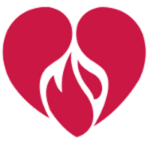 On September 24, the Chair of the Board of Trustees, and the Co-CEO's announced a Hero's Bonus for the Cooper Team.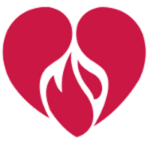 The hospital reached out to us because Nursing Administration will not be able to be at negotiations on March 12 because they are setting up an Incident Command Center in order to manage the Coronavirus crisis.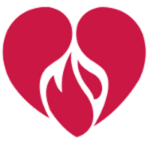 All bargaining sessions will be held at The Hotel ML, in Mt. Laurel. If you are attending a session, please be there by 9:45.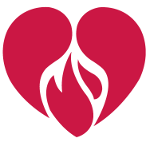 MANY NURSES, INCLUDING OUR UNION LEADERSHIP REACHED out to Nursing Administration to voice our anger, dismay, and concerns about the changes made to our Professional Ladder.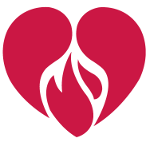 The Nominations/Election Committee announces that they are now accepting nominations to represent Local 5118 at this year's HPAE State Convention.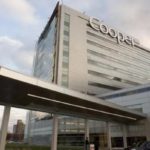 Cooper University Health Care said Friday it "will no longer pursue the acquisition" of Our Lady of Lourdes Medical Center and other assets of a Catholic-run health system.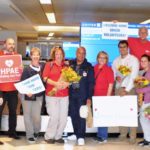 Saturday September 30, the call went out.  It was sent via email to all of the sister unions of the AFL-CIO.  Puerto Rico needs help.  The AFL-CIO is the largest federation of unions in the United States. Several hundred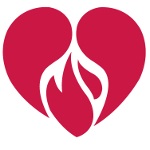 On August 31 Cooper announced that it had executed a Letter of Intent to acquire Trinity Health's New Jersey facilities. There are two Lourdes Hospitals (Camden and Burlington) and Saint Francis in Trenton. As the certified bargaining representative of the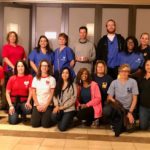 HPAE Registered Nurses have boarded a chartered flight from Newark, NJ to Puerto Rico to provide medical support to the people of the island as they struggle to recover from the effects of Hurricane Maria.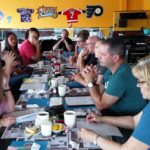 Local 5118 Union Reps met yesterday for one of their regularly scheduled meetings throughout the year.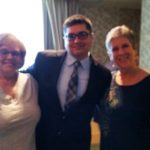 Local 5118 presented its annual $1000 scholarship at the South Jersey Central Labor Council Labor Day breakfast to Dominic Parone, a flight nurse at Cooper University Hospital.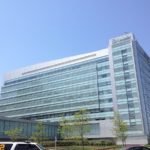 Cooper University Health System will acquire Lourdes Health System, with hospitals in Camden and Willingboro, and St. Francis Medical Center in Trenton from Trinity Health, under a preliminary deal announced Thursday. Click here to read a press release from Cooper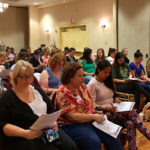 By a large majority, the members of local 5118 ratified their new contract yesterday with Cooper University Hospital. Read highlights of the agreement here.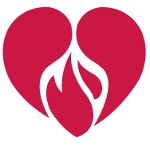 The Local 5118 Negotiations Committee has reached a tentative contract settlement with Cooper University Hospital.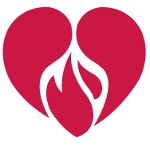 The bargaining committee has been hard at work for the past two months advocating for the issues that are important to us. Five months ago we identified our key issues for these negotiations. Staffing. We have good staffing language. The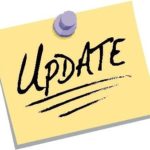 At yesterday's bargaining session, Cooper finally began to make significant moves to resolve the contract issues.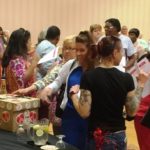 With less than two weeks to the expiration of their contracts on May 31st, RNs at Cooper University Medical Center and Virtua have each voted to give their Negotiations Committee the authority to issue a 10 day strike notice to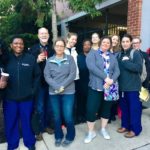 The nurses at Local 5118 came together in unity this morning to express their concerns about safe staffing, float districts, uninterrupted orientations for new nurses and charge nurses not having to take a patient assignment.
With less than three weeks to go before our contract expires, Local 5118 members voted to give the Negotiations Committee the authority to send a 10 day strike notice to Cooper administration.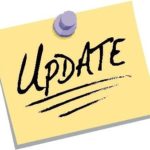 With just a little more than three weeks left to our current contract, Cooper management representatives continue to reject our proposals on economics and improved staffing.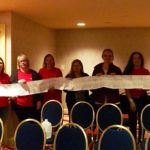 Cooper nurses have just demonstrated that we are determined to achieve a contract which guarantees substantial improvements in staffing at the hospital. At a bargaining session, a staffing petition signed by 900 nurses was presented to management.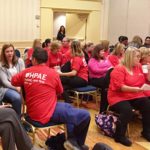 The Local 5118 Negotiations Committee met with Cooper yesterday for our second day of negotiations and was encouraged by the tremendous support from members who came to the negotiations.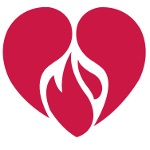 This week, Registered Nurses at Cooper University Health Care (CUHC) began bargaining with management for a new contract. For the 1,300 registered nurses represented by HPAE, the focus of these negotiations is centered on patient safety and improving nurse staffing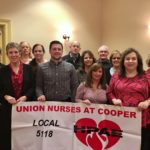 The Local 5118 Negotiations Committee met with management representatives today for our first bargaining session in negotiations for a successor contract. While we have a number of contract proposals, our focus is on improving staffing.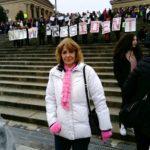 HPAE Local 5118 members joined with the almost 4 million people who took part in the Women's March on Washington, D.C. and over 600 "sister marches" in the United States.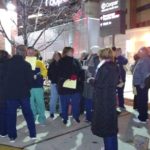 Over 70 Local 5118 members at Cooper University Hospital came out this morning to leaflet in front of the hospital in support of safe staffing at the hospital.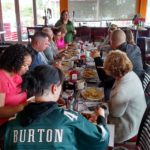 The dedicated Local 5118 Union Reps met last Sunday at one of their regular rep meetings. The focus of this meeting was the Reps' role in the upcoming negotiations and their rights as Union Reps. Local 5118 Reps recently supported a class action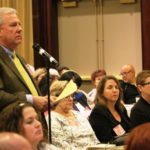 At the HPAE 2016 Convention, delegates came together to make important decisions about the future of our union through a series of resolutions, constitutional amendments, and by-laws changes.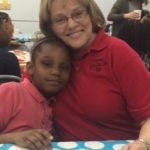 For the second year in a row, Local 5118 RNs at Cooper University hospital have given a substantial donation to the Fellowship House in Camden. After collecting $1,500 from the local's membership, local officers presented the money (and a symbolic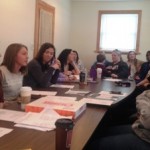 On February 5, 20 staff from PCU met with Local 5118 President Doris Bell and Local 5118 Secretary/Treasurer Patti Scharff to discuss some key issues facing the nurses: inadequate staffing levels, nurses in charge being asked to precept (violates
Thats all, folks - no more news!
In This Local
Upcoming Events for Local 5118