Local 5094 Is Joining May Day Rallies at Rutgers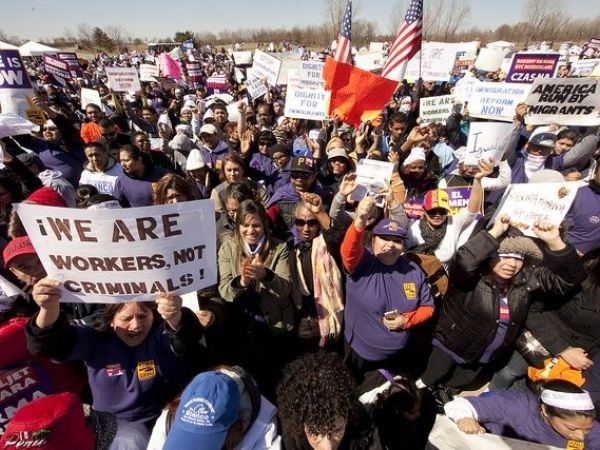 This May Day, Monday, May 1, hundreds of thousands of people in the US will participate in rallies, marches and other actions in defense of immigrants and labor rights.
Immigrants form an important part of our Rutgers community. They are our co-workers, our students and our clients. Here at Rutgers, our union is joining with other labor unions, student organizations and community groups to show solidarity with each other and the communities we serve.
On Monday, May 1st, there will be rallies on all four main Rutgers campuses, including here on the RBHS-Newark campus.
Click here for more information on the locations and times of the rallies.
As a holiday that began in the US as a fight for the 8-hour workday, May Day presents an opportunity for all 20,000 unionized Rutgers employees to assert our unity.