CE Workshop on Staffing Set for May 24th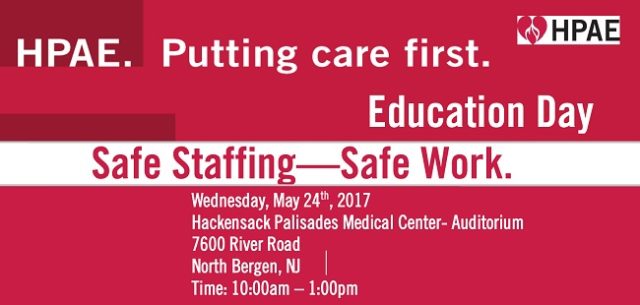 Our union is offering RNs a CE workshop on staffing Wednesday, May 24th, 10 am to 1 pm, in the hospital auditorium. Lunch will be provided.
The presenter of the workshop will be Sara Markle-Elder, from the American Federation of Teachers' Nurses and Health Professionals. Participants in the workshop will learn how to:
Document the negative impacts of short staffing on patients and staff
Combat the myths about staffing ratios
Advocate for state and federal staffing legislation
Take action at the workplace to advocate for safe staffing.
Participants will earn 2 contact hours for attendance at the workshop.