HPAE Joins Campaign to Improve Paid Family Leave Insurance in NJ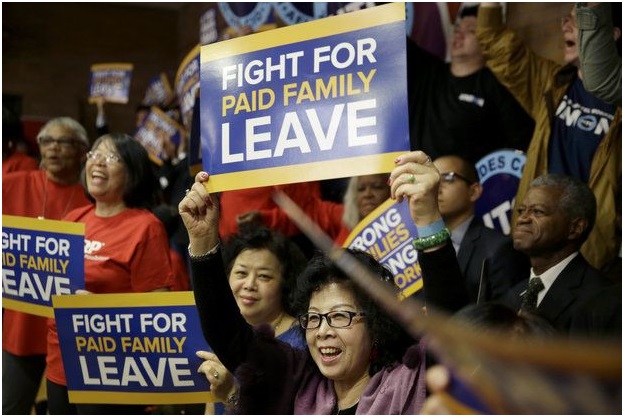 HPAE is joining with New Jersey Policy Perspective and other progressive groups in calling for improvements to the current New Jersey Paid Family Leave insurance law.
Just 12 percent of New Jersey's eligible new parents are receiving family leave benefits, according to a new report by New Jersey Policy Perspective aimed at boosting enrollment numbers.
The coalition is urging New Jersey legislators to amend the law to increase the maximum amount of the benefit workers could receive while on paid family leave and to increase the amount of time the paid leave can be used.
Click here for an article on this issue.
In a statement HPAE Policy Staff Jean Pierce pointed out that many HPAE members are caring for either elderly  parents or grandchildren. Improvements in paid family leave insurance would thus positively affect our members. She noted that "In these uncertain economic times, as more of us struggle to keep our jobs and our homes, Paid Family Leave Insurance and much-needed paid sick days mean more to New Jersey's families than ever before."