HPAE Joins Rally to Protest Rep. MacArthur's Role in Bill Which Repeals ACA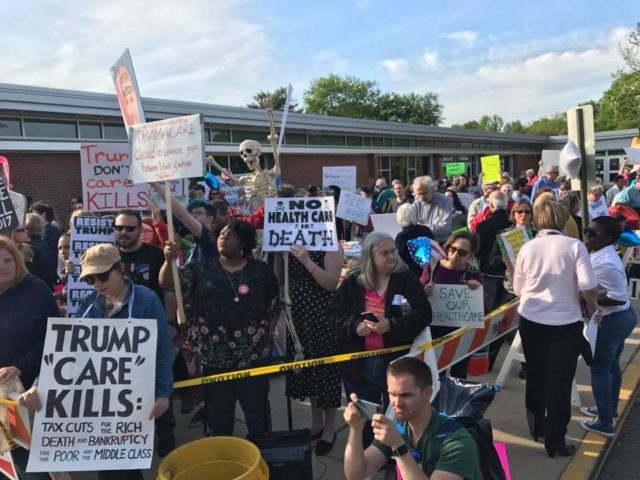 HPAE joined hundreds of people last night in Willingboro, NJ  to protest Congressman Tom MacArthur's role in crafting legislation passed by the House of Representatives that "repeals and replaces" the Affordable Care Act (ACA).
Claudia Storicks, a retired HPAE Local 5105 member, said that she voted for MacArthur in 2016 – "he's a businessman and I thought he had a good sense about taxes," she said – but now described herself as "very angry" at the prospect of the ACA being repealed. "That would mean that my diabetes would get out of control, my foot would probably get worse, and I'd probably end up in hospital and losing my house."
On behalf of HPAE, Storicks read a statement at MacArthur's Town Hall, which was held in the Kennedy Center in Willingboro and attended by 500 people. Meanwhile, hundreds of people rallied outside to protest MacArthur's role.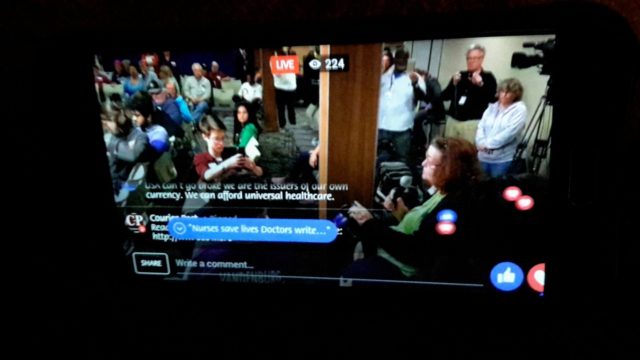 Click here to read a press release from HPAE on the event last night.
Click here to read an article from the Guardian on the Town Hall.