HPAE Nurses Speak Out for Safe Staffing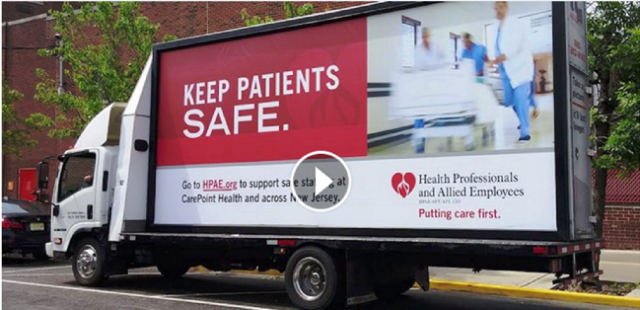 When New Jersey's hospitals are under-staffed, New Jersey patients are at greater risk. Unsafe staffing levels require nurses and all healthcare workers to make hard choices about how much time they spend with each patient.
HPAE nurses are speaking out and taking action to keep patients safe and support legislation to make sure every hospital has enough nurses for every patient.