Members Show Their Support for the Negotiations Committee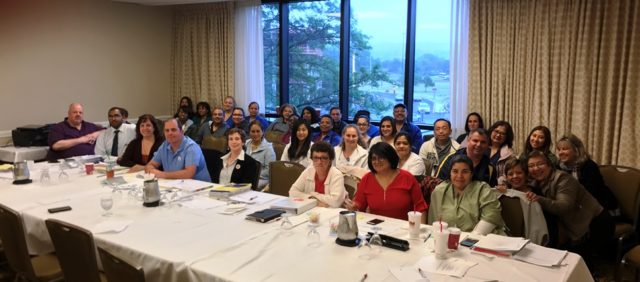 The Local 5030 Negotiations Committee received strong support from the membership at today's bargaining session. Our contract expires in less than a week, on May 31st.
RNs showed up in force at the bargaining session earlier today to voice their concerns about on-going issues that management has failed to address to date. Hackensack Meridian has notified us that they plan to achieve Magnet status by filling 143 RN positions, but they have failed to put together a timeline, as we have requested, for filling these new jobs and any existing vacancies. We have also proposed improved staffing for the ancillary units in the current negotiations.
By the evening session, close to 50 members from every bargaining unit at the hospital had come out to support the Committee and to voice their concerns over management's economic and non-economic proposals.