We're Fighting for Our Health, We're Fighting Against Corporate Healthcare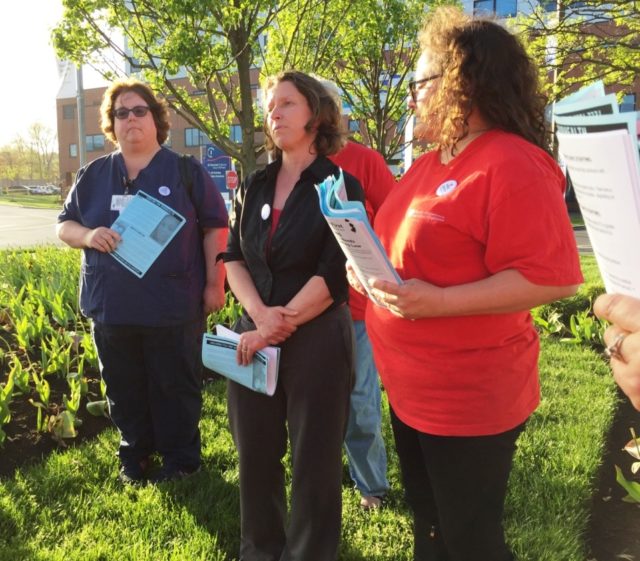 HPAE Local 5058 members joined with community members served by Hackensack Meridian, members of CWA Local 1037, and NJ Communities United to hold a Speak Out last night near the hospital to share our stories and build solidarity in the fight for health and against corporate healthcare.
Like members of the community, RNs at Jersey Shore Medical Center suffer the consequences of a corporate driven health care system. One nurse from the hospital described her experience struggling to access proper care and treatment for her son's autism. The issues of medical debt and affordable access to healthcare are just as difficult for Local 5058 members as the community.
All of us must work together to fight the #CorporateHealthCare system that prioritizes profits over #OurHealth.
You can join this campaign and SPEAK OUT with us! Tell us your story at http://bit.ly/Fighting4OurHealth.
Photos from the Speak Out: