Addiction Treatment Workers Reach a Tentative Agreement with Sunrise House
Patients, Workers to return to Sunrise House upon approval from the State of NJ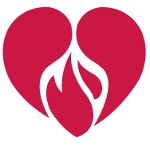 Addiction treatment workers reached a tentative agreement late in the day on June 14, for a first contract with American Addiction Centers (AAC), which owns Sunrise House in Lafayette, NJ. This settlement comes after the workers, represented by HPAE, were locked out for three weeks by AAC.   Sunrise House has been closed since May 23.
The 120 addiction treatment workers voted to join HPAE in June 2016, shortly after AAC purchased the facility which was previously operated by a non-profit organization.  After the vote workers elected a bargaining committee to represent their interests at the bargaining table.
"As a union of healthcare workers, our goal is to protect patients and workers, creating a safe environment to ensure patients receive quality care; the terms of this agreement meet this goal," said Ann Twomey, President of HPAE.   "We are looking forward to working together with AAC to help those suffering from addiction get the treatment they need."
HPAE members will be voting starting at 3pm on Friday, June 16 whether to ratify the terms of the tentative agreement.  More details on the agreement will be released following the ratification vote.
---
HPAE is the largest union of registered nurses and health care professionals in New Jersey.  HPAE represents 13,000 nurses, social workers, therapists, technicians, medical researchers, and other health care professionals in hospitals, nursing homes, home care agencies, blood banks, and university research facilities in NJ and Pennsylvania.  HPAE is affiliated with the American Federation of Teachers, AFL-CIO.
---
For immediate release: June 15, 2017
For more information contact: Bridget Devane, 732-996-5493