Healthcare Workers in Hudson County Reach Agreement with Hackensack Meridian Health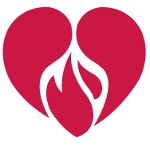 After a month and a half of negotiations that extended beyond the contract deadline of May 31, a tentative agreement has been reached between healthcare workers represented by HPAE and administration at Palisades Medical Center (HMHPMC), now part of the Hackensack Meridian System.
"Being part of a larger health system has brought about challenges, and for the nurses and healthcare workers at Palisades this contract preserves and protects their patients' safety and workers' rights," said Ann Twomey, HPAE President."
For the HMHPMC healthcare workers, this is their first time negotiating with the Hackensack Meridian System, now the second largest healthcare system in New Jersey.
On Wednesday, June 14, workers will vote on whether to ratify the agreement. Details will be made available once the workers have ratified the agreement.
As these negotiations conclude in Hudson County, HMH nurses represented by HPAE at Jersey Shore University Medical Center and Southern Ocean Medical Center are slated to begin negotiations on June 21.
---
HPAE is the largest union of registered nurses and health care professionals in New Jersey. Since its founding by Englewood Hospital nurses in 1974, HPAE has expanded across the state and into Southeastern Pennsylvania representing 13,000 nurses, social workers, therapists, technicians, medical researchers, and other health care professionals in hospitals, nursing homes, home care agencies, blood banks, and university research facilities.  HPAE is affiliated with the American Federation of Teachers, AFL-CIO.
---
For immediate release: Wednesday, June 14, 2017
For more information: Bridget Devane, (732) 996-5493