HPAE Nurses along the Jersey Coast Begin Negotiations for Patient Safety, Workers' Rights with Hackensack Meridian Health
N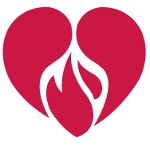 early 1,500 nurses represented by HPAE, NJ's largest healthcare union, at Jersey Shore University Medical Center in Neptune and Southern Ocean Medical Center in Manahawkin, began negotiations with Hackensack Meridian Health (HMH) on Wednesday, June 21.
Last week, healthcare workers at Palisades Medical Center, also affiliated with HMH, voted to approve a new contract. For the healthcare workers in Hudson County this was their first time negotiating with HMH, now NJ's second largest healthcare system.
"This is a new era of healthcare as we begin bargaining with a large corporate healthcare system that controls hospitals across the state. HPAE urged Hackensack Meridian to sit at one bargaining table with all three HPAE local unions in their health system. They simply refused to welcome Hudson County workers to the same bargaining table, but our hospitals along the coast will stand together and bargain jointly for patient safety," said Kendra McCann, RN and President of HPAE Local 5058 at JSUMC.
Nurses at JSUMC and SOMC previously negotiated at the same bargaining table with Meridian Health.  Both hospitals will continue to bargain jointly now as they bargain with HMH for the first time.
"Our hospitals are no longer small community hospitals. Now as we bargain with a large corporate employer, as union members we are fighting to protect our patients at every hospital and to protect the voices of healthcare workers at every hospital in a large health system," said Sally Fessler, RN and President of Local 5138 at SOMC.
Healthcare workers throughout the HMH system delivered a thousand workers' signatures on a petition calling for HMH administration to negotiate fairly on proposals of common interest and concern that impact workers at all three facilities including: safe staffing levels; network adequacy in their health insurance plan; lowering health care costs; market rate wages; and protections for workers who call for improvements in patient care.
"These negotiations are for our healthcare workers, our patients, and the communities we serve and we are going into negotiations together to demand HMH do more to make healthcare affordable for its employees and the communities we provide care for," added McCann.
HPAE nurses have begun a public campaign to reduce the high cost of medical care, urging HMH to adopt practices that make care more affordable and accessible.
"Although we have health insurance coverage, co-pays and deductibles that were supposed to reduce overuse of healthcare now force families to delay needed care because they simply can't afford it. Patients and their families should not have to choose between medical care and food or rent. As nurses we are uniquely positioned to advocate for our patients on this issue – and we intend to do just that," added McCann.
The current contract for nurses at both coastal hospitals expires on July 31, 2017.
---
HPAE is the largest union of registered nurses and health care professionals in New Jersey. Since its founding by Englewood Hospital nurses in 1974, HPAE has expanded across the state and into Southeastern Pennsylvania representing 13,000 nurses, social workers, therapists, technicians, medical researchers, and other health care professionals in hospitals, nursing homes, home care agencies, blood banks, and university research facilities.  HPAE is affiliated with the American Federation of Teachers, AFL-CIO.
---
For immediate release: June 21, 2017
For more information contact: Bridget Devane 732-996-5493