HPAE Opposes Christie's Mental Health & Addiction Services Reorg Plan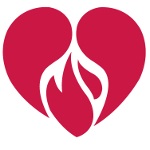 HPAE is opposed to Governor Christie's Reorganization Plan 001-2017, moving the Division of Mental Health and Addiction Services (DMHAS) from the Department of Human Services (DHS) to the Department of Health (DOH). In our view the plan raises concerns with how the delivery of treatment and care will be altered and may negatively impact clients.
HPAE supports a resolution sponsored by Assemblywoman Vainieri Huttle which "Opposes Governor's proposed transfer of DMHAS to DOH."
Click here to read the full statement from HPAE President Ann Twomey.