HPAE Professional Issues Conference (PIC) Will Be Held October 5th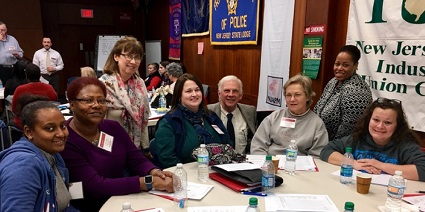 On October 5th  HPAE will be holding its bi-annual Professional Issue Conference (PIC). The 2017 HPAE PIC will offer a dynamic mix of workshops ranging from professional and personal development to broader organizing, policy, and political education.
Click here for more information on 2017 PIC.
Throughout the year, healthcare issues have dominated public debate; from healthcare reform, the opioid crisis, mergers and acquisitions. As a union of nurses and healthcare professionals, HPAE members are uniquely positioned to influence and advance health care standards and policies beyond the bedside, in all levels of government, and throughout the healthcare industry.