Nurses at Coastal Hospitals Reach Agreement with Hackensack Meridian Health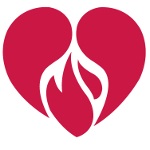 After nearly two months of negotiations that extended beyond the contract deadline of July 31, a tentative agreement has been reached between nurses represented by HPAE and Hackensack Meridian System.
"Being part of a larger health system has brought about challenges, and for the nurses at our hospitals this contract preserves patients' safety and workers' rights," said Sally Fessler, RN and President of HPAE Local 5138 at Southern Ocean Medical Center. "As nurses our work to protect patients continues beyond the bargaining table and we will continue to be advocates for our patients and our profession."
This settlement agreement comes less than two weeks after nurses voted to authorize the bargaining committees to call for a strike at Jersey Shore University Medical (JSUMC) Southern Ocean Medical Center (SOMC). The bargaining committees chose to continue bargaining with the employer and did not deliver a notice of intent to strike. For the nurses, this is their first time negotiating with the Hackensack Meridian System, now the second largest healthcare system in New Jersey.
"Throughout negotiations our locals were determined to remain united in demanding safety standards and protections for all workers at every hospital. This contract moves us in the right direction so every nurse can speak up for patient safety," said Kendra McCann, RN and President of HPAE Local 5058 at JSUMC.
On Wednesday, August 2, nurses will vote throughout the day on whether to ratify the tentative agreement. Details will be made available once the nurses have ratified the agreement.
---
For immediate release:      August 1, 2017
For more information:       Bridget Devane, (732) 996-5493