Conceive Conference Set for October 7th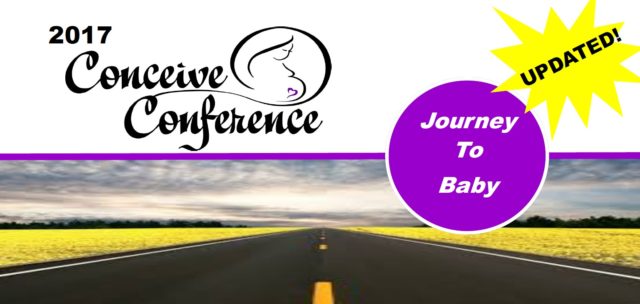 The 2017 Conceive Conference is coming up on October 7, 8AM to 4:30PM at the APA Hotel in Woodbridge, NJ. It will be a fun and informative event for women and men who are trying to conceive and those going through or thinking about starting fertility treatment. Registration is $25 each or $40 per couple.  Breakfast and lunch are included in the registration. Space is limited.
Leading experts including OB/GYNs, endocrinologists, scientists, attorneys, nurses, dietitians and more will present on a wide array of subjects including:
How to prepare for having a baby; How to survive the journey; How to cope with pregnancy loss; LGBTQ and trying to conceive; Trying to conceive over the age of 35; Nutrition, diet and fertility and much more! A full list of the sessions is attached.
Deciding to start a family is such a big life decision. If you are just starting out and want to prepare yourself for what is to come – this conference is for you.
If you've been trying for awhile, but you haven't gotten pregnant yet – this conference is for you.
If you've just begun to explore fertility treatment or are a seasoned expert – this conference is for you.
If you already have kids and want to expand your family – this conference is for you.
The organizers are a group of volunteers from NJ. Many of us experienced difficulty when we tried to start our own families and found there was limited information and support available to us. We intend to change that for men and women in NJ by bringing the foremost experts of our State together to share their knowledge and expertise.