New Local Leadership Holds First Membership Meetings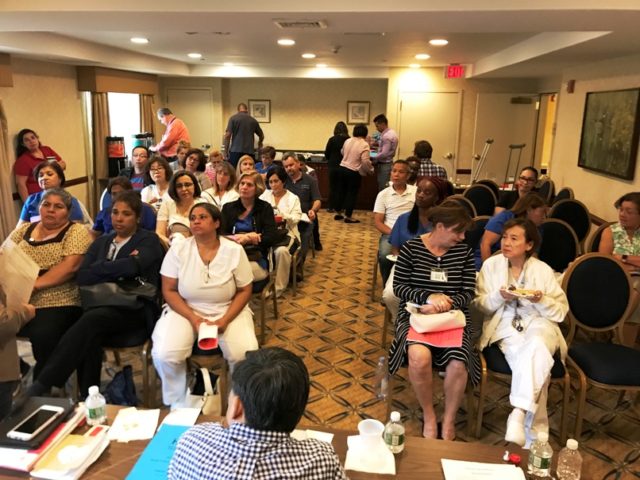 The newly-elected Local 5030 officers held their first membership meetings yesterday.
The turnout for the meetings was excellent, with over 100 members attending during the day.
The meetings focused on current issues and problems, including staffing, as the local begins to prepare for negotiations next year with Hackensack Meridian Health.