Health Insurance Marketplace Open Enrollment Is Here – Ends on Dec 15th!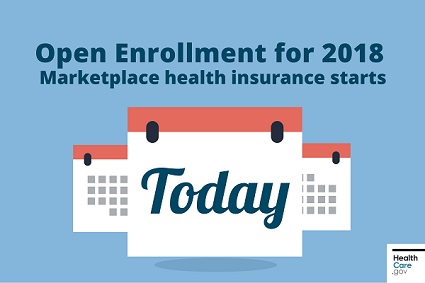 As healthcare professionals we are acutely aware of the need for health insurance coverage. The ACA marketplace is now open!
The current ACA enrollment period will continue until December 15th and we need to get the word out. Visit U.S. Senator Booker's webpage to learn more on how to get covered:  https://www.booker.senate.gov/getcovered/.
We know that having health care coverage:
Cuts down on expensive emergency room visits;
Makes people more likely to visit the doctor for early treatment which prevents more serious health issues;
Keeps people healthy with preventive care visits, vaccines and immunizations;
Provides access to affordable prescription drugs.
Open Enrollment only happens once a year and that time is now. We all must do our part to spread the word to ensure that those who need coverage know they can enroll. Millions of Americans count on HealthCare.gov for quality, affordable health insurance.
For more information you can go to Senator Cory Booker's website at: https://www.booker.senate.gov/getcovered/
On HPAE's website, we have posted a NJ Resource Guide to help answer open enrollment questions on how to:
Apply for coverage at Healthcare.gov or CuidadoDeSalud.gov for Spanish speakers.
Apply for financial assistance to make coverage even more affordable.
Apply for free enrollment assistance by visiting Healthcare.gov, calling the Marketplace Call Center at 1-800-318-2596 or by visiting CoverNJ.org.