HPAE Local Officers Attend 3rd Annual Leadership Development Program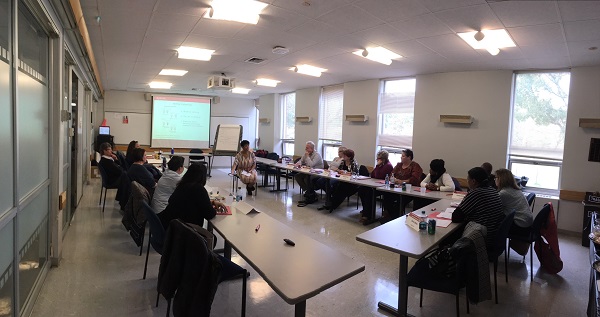 HPAE local officers from eight locals attended HPAE's 3rd annual Leadership Development Program (LDP) at the Labor Education Center on November 1 and 2.
The LDP offers local Presidents and key Executive Board members the opportunity to learn about advanced leadership skills, including strategic planning, team building, and managing conflict.
This year, the focus was on internal organizing and membership engagement. In the context of the upcoming Supreme Court case, Janus v. AFSCME, and serious efforts to weaken collective bargaining rights in the country, it is essential that HPAE leaders have the tools and knowledge to maximize membership engagement and build successful campaigns around issues.
In addition to presentations on the topic of internal organizing and membership engagement, the local officers had the opportunity to share experiences and discuss ideas for making their local unions more effective and stronger. One-to-one communication with each other and working in groups are highly valued by local officers.
The two day training program was facilitated by two Rutgers University faculty, Sheri Davis-Faulkner and Will Brucher. They were assisted by HPAE Staff Rep/Education Coordinators Terry Leone and Mike Slott.