Training on Contract Negotiations Held for Local Officers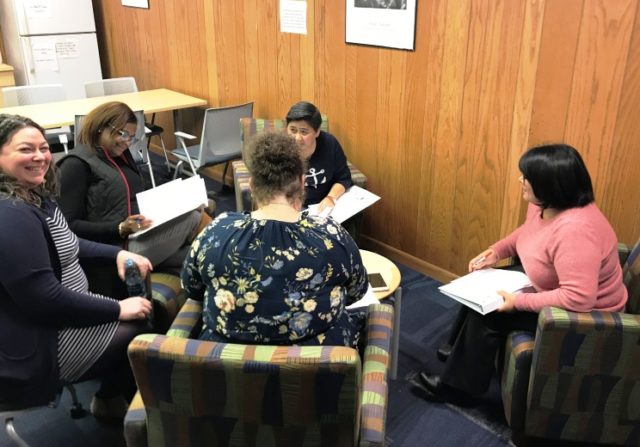 Local officers and HPAE staff attended a training Tuesday on Contract Campaigns and Negotiations at the Labor Education Center at Rutgers University. The purpose of the training was to provide the officers and staff with the tools and resources to become more effective negotiators and to develop strong contract campaigns.
The day-long training covered the following topics: membership engagement in issue and contract campaigns; the role of the Negotiations Committee; developing contract language, and how to "cost out" contracts. At a bargaining simulation that ended the training, the participants applied what they had learned earlier in the day as bargaining teams sought to reach a contract settlement in the "final hours" of a negotiations.
The training was the last "Intermediate Officer" training for 2017. Another series of Intermediate Officer trainings will be held next year.