New Nurse Caucus Holds "Know Your Rights" Workshops
Knowledge is Power! Local 5058's New Nurse Caucus held two well-attended "Know Your Rights" workshops this Monday. The caucus members participated in short, engaging, and information-packed sessions in which people learned about the practical applications of using our legal rights under the National Labor Relations Act (NLRA), as well as our "Weingarten Rights," in the hospital.
Member leaders facilitated a program that combined exercises that demonstrated how to use the legal language that protects our rights and the sharing of personal stories of members' experiences when managers step over legal lines. Caucus members shared best practices and ways to handle difficult experiences with managers while continuing to be a strong advocate for our patients.
The workshops will run again next Monday, December 12th  at 8 am and 8 pm with plans to offer it as an ongoing program.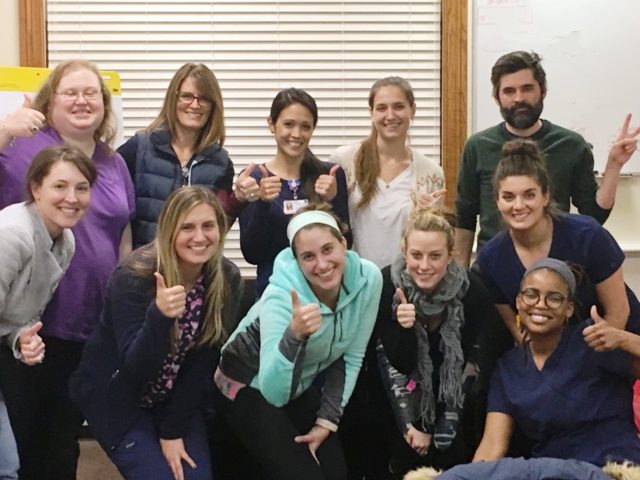 ---
The New Nurse Caucus held its first meeting in September and adopted the following mission statement:
The New Nurse Caucus empowers nurses to stand together as advocates for our patients. We benefit from the wins fought by those who came before us, and strive to continue to make history as we build our strong union into the future.
---