CDC: 110 suspected nCoV cases in 26 states being probed
Taken from The Center for Infectious Disease Research and Policy (CIDRAP News)
January 27, 2020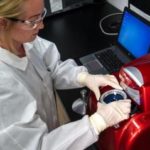 The Centers for Disease Control and Prevention (CDC) said today during a press conference that the United States now has 110 persons under investigation (PUIs) from 26 states being tested for the novel coronavirus (2019-nCoV) responsible for an almost 3,000-case outbreak centered in Wuhan, China.
The CDC also announced a level 3 travel advisory for all of China today, warning against unnecessary travel.
73 cases pending
As of today, lab tests have confirmed 5 US infections, and 32 cases have been ruled negative, with 73 cases pending.
"The 110 PUI number is cumulative, and it will only increase," said Nancy Messonnier, MD, director of CDC's National Center for Immunization and Respiratory Disease. "We know that risk depends on exposure," she said.
"We have a handful of patients, but at this time the virus is not spreading in the community. The immediate health risk to the general public in the US is low at this time."
The CDC also announced it will update case counts on its 2019-nCoV website on Mondays, Wednesdays, and Fridays, beginning today.
Gene sequence, test made public
Over the weekend the CDC confirmed it has uploaded the genetic sequence of the virus—taken from the first two confirmed US patients—to GenBank, an open source scientific site. Messonnier said the sequences closely matched the sequence uploaded by China 2 weeks ago, a positive sign the virus has not mutated as it crosses the globe.
The CDC also published a blueprint for its real-time polymerase chain reaction test, which the agency has been using to diagnose the virus.
The CDC said its scientists are also working on diagnostic kits to be sent to states that have the highest number of suspected cases. The kits are expected to be ready within 1 to 2 weeks.