Mental Health First Aid
Co-Provided by AFT and HPAE
Presented by the NJMHA Faculty
8 Contact hours
Presenters:
Carolyn Bazan, MS, LAC, CRC
Donald Decker, BA, LCSW
Sharon Gbadamosi, MS, CRC, NCC
Jaime Angelini, MA
Ruth M. Kaluski, MS, CRC, LMHC
Please sign up for one of the sessions below (select one).
Click here to register for the April 2 course.
Click here to register for the April 19 course.
Click here to register for the May 5 course.
Course Information: Mental Health First Aid teaches you how to Identify, understand and respond to signs of mental Illness and substance use disorders. This training gives you the skills you need to reach out and provide Initial support to someone who may be developing a mental health or substance use problem and help connect them to the appropriate care.
Two hours of pre-work prior to taking the course are required. The hours are 9am to 4pm with a break. Cameras are required to be turned on.
Presenter Bios: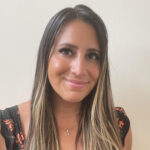 Carolyn Bazan is a Trainer/Coordinator of the Career Connection Employment Resource Institute at the Mental Health Association in NJ. In addition, she is a Certified Rehabilitation Counselor, Licensed Associate Counselor and Doctoral candidate in the Counselor Education and Supervision program at Rutgers University. Her work includes serving as a clinician and project manager on "Treating hidden barriers to employment: Integrated treatment for PTSD in supported employment", a research study funded by the National Institute on Disability, Independent Living, and Rehabilitation Research. Her work during this time has allowed her to gain an understanding on the barriers individuals face when experiencing symptoms of Posttraumatic Stress Disorder.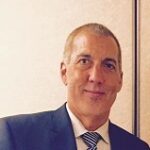 Donald Decker is a Licensed Clinical Social Worker with decades of experience as a senior public health administrator working in both government, private and not-for profit organizations. Don specializes in mental health and substance use prevention, care and treatment, and is a seasoned clinician, manager, trainer and public speaker. Don is currently a National Trainer working with the National Council for Mental Well – Being to deliver Instructor trainings in Adult, Youth and Teen Mental Health First Aid. In addition, Don works an Adjunct Professor teaching both Ethics and Psychology in Masters and Bachelors programs in New York City. In his spare time Don enjoys travelling and working out at the gym.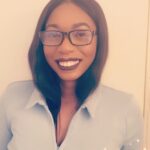 Sharon Gbadamosi is a Trainer/Coordinator of the Career Connection Employment Resource Institute at the Mental Health Association in NJ. Sharon provides numerous training, workshops, and technical assistance to Supported Employment and Supported Education programs in the State of New Jersey. She also trains on various mental health topics for agencies, consumers, and families. Through the New Jersey Hope and Healing CCP program, Sharon facilitates support groups for individuals dealing with mental health challenges during COVID-19. Sharon is also a certified Mental Health First Aid and Wellness Recovery Action Plan Instructor. As she pursues a Ph.D. in Counselor Education and Supervision, she has been working with a research team to evaluate the feasibility of integrated Soft Skills at Work training (SSW).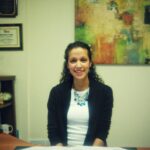 Jaime Angelini is the Statewide Director of Disaster Services and Special Projects at the Mental Health Association in NJ (MHANJ). For two decades she has worked as a mental health advocate and mental health educator. Jaime has extensive knowledge in disaster mental health and community response. Jaime has experience in successfully building capacity for peer-led programs at MHANJ and has assisted the organization's growth in implementing new peer roles, as well as providing training, leadership, and mentorship for NJ peers. After Superstorm Sandy Jaime provided oversight to several of MHANJ's mental health disaster response programs. She currently oversees the statewide New Jersey Hope and Healing (NJHH) program. NJHH provides crisis counseling and emotional support to those impacted by COVID-19. Jaime is a certified Disaster Response Crisis Counselor, certified Mental Health First Aid Instructor, Suicide Prevention Trainer, Stress First Aid Trainer, FEMA Trainer, Parent Educator, Anger Management Facilitator and a certified trainer in Skills for Psychological Recovery through the National Child Traumatic Stress Network.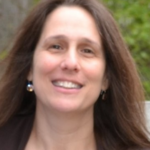 Ruth Kaluski is a Certified Rehabilitation Counselor and a Licensed Mental Health Counselor with over 25 years of experience providing services to individuals who live with mental health challenges, substance use disorders and other co-occurring conditions. Ruth is the Director of the Mental Health Association in New Jersey's (MHANJ) Career Connection Employment Resource Institute, where she develops and delivers training and technical assistance for Supported Employment and Education programs throughout the state. Ruth is an experienced mental health educator and is the Statewide Director for MHANJ's Mental Health First Aid (MHFA) program. She is certified to teach MHFA Adult, Youth and Teen curriculums. In addition, Ruth is a certified QPR (Question, Persuade, Refer) trainer as well as a certified Stress First Aid Instructor. Over the past two years Ruth has been heavily involved in proving crisis counseling and disaster mental health work around the Covid-19 pandemic. Ruth holds a Master's degree in Vocational Rehabilitation Counseling from the University of Wisconsin-Madison.
---
The American Federation of Teachers and the Health Professionals and Allied Employees partnered with National Council for Mental Wellbeing to offer courses in Mental Health First Aid- Adult. This course with be presented by the faculty from the New Jersey Mental Health Association.
Mental Health First Aid (MHFA) teaches how to identify, understand, and respond to signs of mental health and substance challenges among adults.
LEARNING OUTCOME:
The participant will be able to recognize mental health and substance use challenges and interact with a person in crisis to connect them with appropriate professional help and support.
SUCCESSFUL COMPLETION FOR CONTACT HOURS:
In order to obtain nursing contact hours, attendees must complete a 2 hour, self-paced online course and participate in a 6 hour, Instructor-led training including successful completion of learning activities and evaluation submitted to the provider within 24 hours post program.
ACCREDITED PROVIDER:
American Federation of Teachers/Nurses and Health Professionals is accredited as a provider of nursing continuing professional development by the American Nurses Credentialing Center's Commission on Accreditation.
CONTACT HOURS:
If applicable; contact hours awarded (100% of activity; or missing no more than 10 minutes of activity; attendee with a successful completion (noted above) will be awarded contact hours.
Training is supported by the National Institute of Environmental Health Sciences of the National Institutes of Health under award number 5U45ES006162-30.