HPAE Mourns the Death of New Jersey Lt. Gov. Sheila Oliver
Please attribute the following statement to HPAE President Debbie White, RN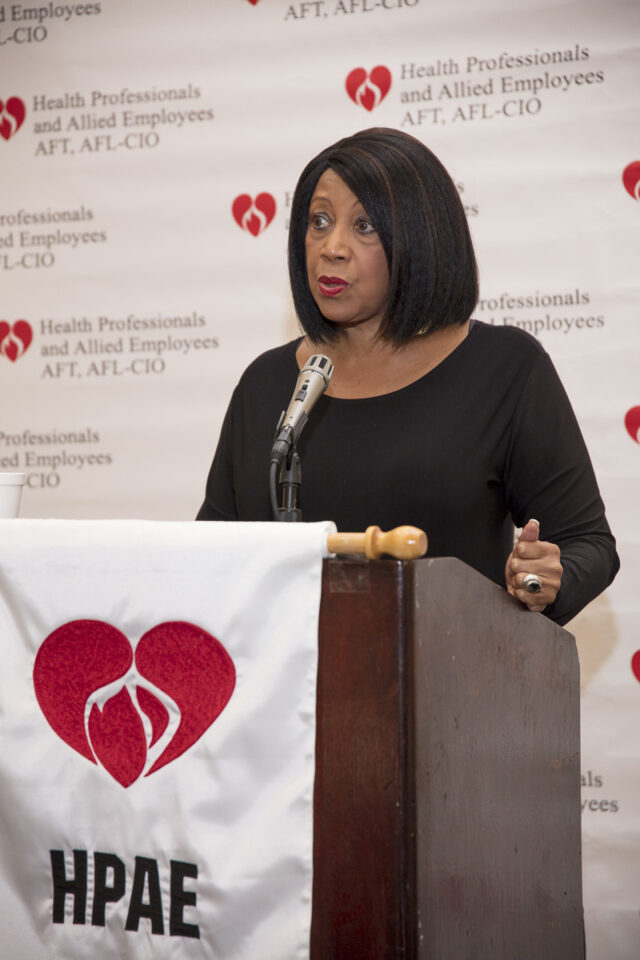 EMERSON—HPAE nurses and health professionals at University Hospital have a special appreciation for the support Lt. Gov. Oliver provided as she reinforced the commitments made to the community of Newark. Her experience and her personal connection to University Hospital motivated her to ensure that University Hospital would continue to serve not only as a premier healthcare provider, but also as an institution of learning that would train future generations of healthcare professionals.
HPAE will forever remember Lt. Gov. Oliver's commitment to the people of New Jersey and the millions of lives she impacted through her years of service in government.
# # #
For more information, contact: Michael Allen, (646) 436-7556.