HPAE President Ann Twomey Comments on the Significance of Hillary Clinton's Nomination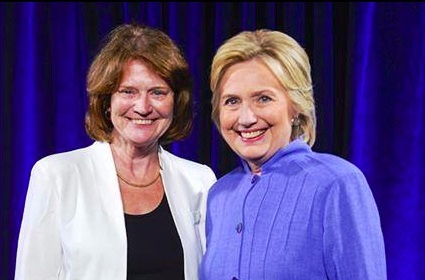 From NJ.com
A nurse turned labor leader, Twomey said it quickly became apparent she had to become active in politics after creating the health care union in 1974.
"The ability to do our work depended upon the rules and regulations and the people who wrote them," Twomey said. "We realized it was important for us to get to know who they were — to not only explain to our legislators the work we do and the things we can do to make health care delivery better."
She vividly recalls hospital executives ignoring her at the bargaining table. "I remember representatives from the other side wouldn't even look at us. If we would speak out, they would ignore anything we would say," she said. "We were younger, and it was like this level of arrogance — just know your place."
Gender is only part of the reason Clinton will get her vote, she said.
"She is certainly doing women a great service. To think someone of her caliber and things she has done in her past — accomplished lawyer, First Lady, Senator, Secretary of State — she has to put that kind of a resume together to prove in advance that she is qualified. And Donald Trump has no qualification or credentials to be president and he has a following."
"I am a pretty cynical person but I do think it is history and I do grasp the significance and am very proud to be here."
Click here to read the full article.