Election Center 2016
Every year is an important election year and this year voters in NJ will be heading to the polls on November 8th to vote for a President, Congressperson, County and Municipal officials as well as ballot measure questions.
Who do you want to determine whether or not your union rights are protected?  Who should nominate the next Supreme Court Justice?  Will the Affordable Care Act continue to be the law of the land providing health insurance for millions who previously were uninsured?
Our country needs a leader in the White House and across the halls of Congress who will stand up for working families, protect health care services, preserve the rights of union members and work every day to provide good paying jobs for all Americans.
News
While the outcome of the presidential election was not what our union wanted, there were some important victories yesterday in New Jersey and around the country due to the work of HPAE and other union activists.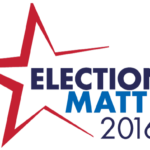 The labor movement is counting on you to ensure that we elect Hillary Clinton as president, on Tuesday, November 8th. Get On The Bus! Join HPAE & AFTNJ for GOTV efforts in Pennsylvania. The state has favored Democrats in every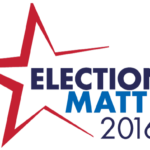 When enough voters, especially union voters, turn out working people win. And it's our job to give voters the information and motivation they need to make sure that they vote on November 8th. Every HPAE Local in New Jersey and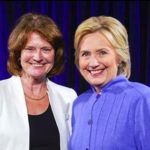 HPAE President Ann Twomey explains why she is supporting Hillary Clinton for President.
Thats all, folks - no more news!
Resources
Upcoming Events
No upcoming events at this time.