Our Fight for Good Health Insurance: Two Upcoming Events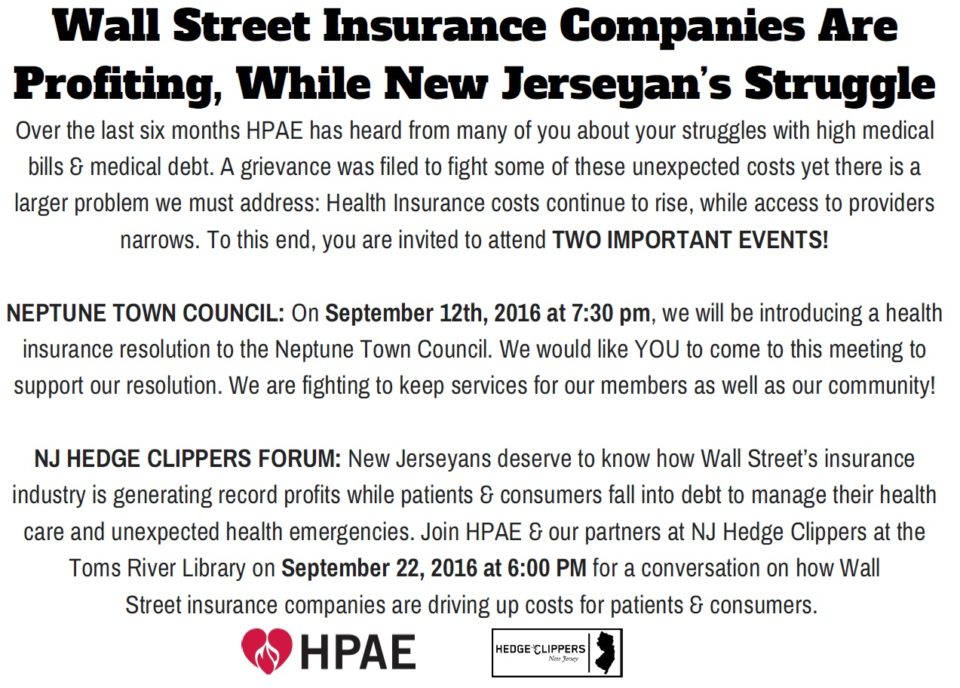 We need your help in the fight to restore our health care benefits! On September 12, 2016 at 7:30 pm, we will be introducing a health insurance resolution to the Neptune Town Council. We would like YOU to come to this meeting to support our resolution. We are fighting to keep services for our members as well as our community! We will provide you with more details about this meeting as the time grows closer.
But health insurance costs continue to rise, while access to providers narrows. We deserve to know more about how Wall Street's insurance industry is generating record profits while patients & consumers fall into debt. Join us September 22, 2016 – 6:00 PM – 8:00 PM at the Toms River Library.
Remember, united we are strong and together we get things done.