Why We're Stronger Together with Hillary Clinton as President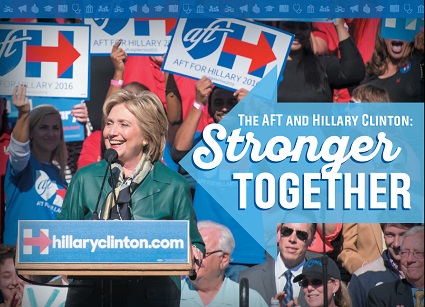 HPAE members will soon be receiving an information brochure from the national union with which we are affiliated, the American Federation of Teachers, on why Hillary Clinton has the experience, skills, and views to be a President who will help advance the issues which are important to HPAE members.
We urge all HPAE members to review the information in the brochure.  Whatever your choice on November 8, please make sure you vote.