State Regulators Urged to OK Memorial Hospital Sale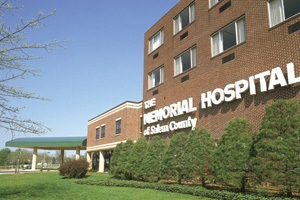 From NJ.com
Approval of the sale of The Memorial Hospital needs to be expedited for the good of the facility and the community it serves, state regulators were told Wednesday night.
"It is very hard to recruit not only physicians, but nurses because of the level of uncertainty we have," said Dr. Wamiq Sultan, Memorial Hospital's chief of staff.
The proposed $15 million sale of the hospital in Mannington Township by its parent company, Tennessee-based Community Health Systems, to the Prime Healthcare Foundation of California, was announced in December 2015 and is still winding its way through the regulatory process.
Public testimony heard at Wednesday night's hearing at Salem Community College is part of the process of the State Health Planning Board's review of the Certificate of Need filed by Prime for the sale.
---
"We are optimistic about working with Prime to improve the hospital for the sake of our community and staff," said Patrice Sharkey, a registered nurse (and member of HPAE Local 5142). "… The community must be assured that they can rely on the same healthcare services they depend on today and any agreement must contain a commitment to maintain and expand on current services."
Sharkey said the state should set conditions as they have on other New Jersey hospital purchases by Prime that would require the foundation to offer transparency, community accountability and make a commitment to maintaining vital healthcare services.
Sharkey also said nurses look forward to a better relationship with Prime which they want to make sure recognizes their union bargaining unit. Since voting to unionize, nurses have battled Memorial Hospital for years for the right to bargain, a process that is still ongoing.
---