Local 5142 represents Registered Nurses at Memorial Hospital of Salem County in Salem, NJ.
News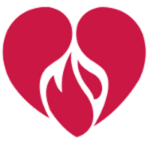 Due to the coronavirus crisis and managements continued stalling, bargaining has been moving at a very slow pace.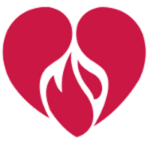 We will be voting about important next steps as we approach the end of the bargaining process at this meeting, so it's critical that everyone attend.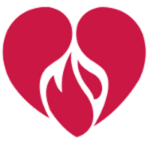 Our local Bargaining Committee has continued to meet with the hospital to discuss our proposals, and are expecting to get management proposals next week.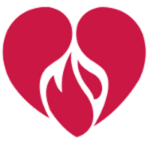 Our local Bargaining Committee met with hospital representatives on December 19th to present and discuss our initial contract proposals. We will be meeting again with management on January 3rd.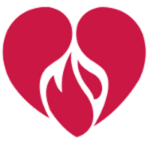 Our local Bargaining Committee continues to develop contract proposals that would bring us to parity with other local hospitals. Wages, improved staffing levels, and restoration of our PTO accruals and balances will be addressed.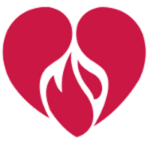 The Nominations/Election Committee announces that there are four local officer positions that are up for election this year.  They are President and three Co-Vice Presidents  The nomination committee is currently accepting nominations for these positions.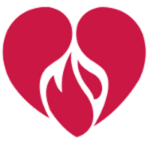 We will meet to present and get feedback on our initial contract proposals, update members in current issues in the local and present and discuss our plan to win!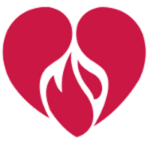 Contract negotiations are coming up and it's critical that you fill out a bargaining survey so we can find hear from you concerning priorities for the next contract.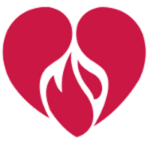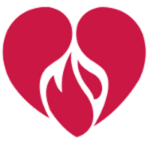 We have officially filed our grievances on PTO accrual and sick time for arbitration. This means that we will be bring these cases to a neutral arbitrator.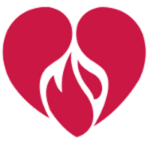 We have officially filed our grievances on PTO accrual and sick time for arbitration. This means that we will be bring these cases to a neutral arbitrator.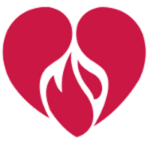 On Thursday, April 3rd, Pam, Karen and several other members attended the 2nd step grievance meetings for the sick time and PTO accrual issues.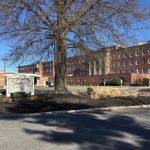 After eight years of trying, registered nurses at a South Jersey hospital have voted to approve their first-ever contract.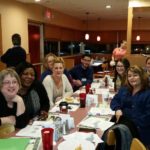 Nurses at Memorial Hospital of Salem County voted throughout the day on Thursday, December 13 to ratify a first contract agreement between HPAE Local 5142 and the new owners of the hospital, currently CHA.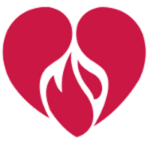 Last night, our union brothers and sisters voted overwhelmingly to ratify the Tentative Agreement.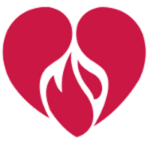 Victory!!! We have reached a Tentative Agreement with the New Employer, CHA.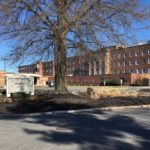 A new name. Millions in investments. Major renovations. New services. Some 300 new employees. Will it be enough to turn around an ailing, nearly 100-year-old hospital in rural South Jersey?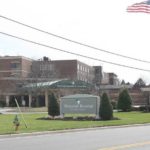 The 408 workers at Memorial Hospital of Salem County who were just sent layoff notices have little reason to fear that they're going to lose their jobs permanently, but they must be feeling some trepidation over what comes next.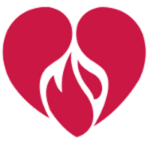 After eight long years, we are finally close to having agreement on a contract. We have a meeting with representatives for the new employers on September 13th, and you will be hearing from us shortly after that to discuss next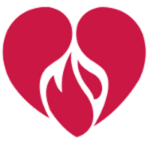 Hello, my name is Patrice Sharkey and I am a nurse at Salem Hospital and a member of HPAE Local 5142, which represents 110 nurses at Memorial Hospital of Salem County.
On Monday, June 11th, your local President Pam Greenthomas, HPAE President Ann Twomey and HPAE staff members attended a meeting with NJ Senate President Stephen Sweeney.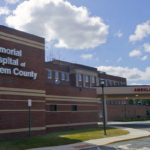 South Jersey leaders are cautiously optimistic about the plans of a healthcare facility group to revitalize a long-struggling Salem County hospital.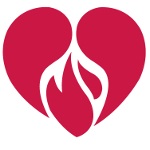 We are aware of the memo sent to you today concerning the potential sale of the Hospital to Community Healthcare Associates. We will be working as a Union to make sure that we have a voice throughout this process, and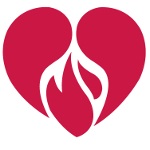 Our last bargaining session with the hospital representatives was on February 5. We gave them a comprehensive proposal which includes all of our outstanding issues. The employer will respond to our proposals at our next bargaining session on March 9.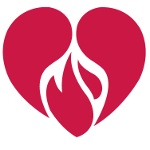 As you know, Prime Healthcare Foundation has backed out of the sale of Salem Hospital. This does not change the fact that we need to continue to build our power as a union to win a fair contract.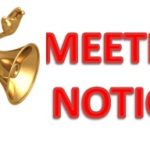 Local 5142 members are strongly encouraged to attend one of the general membership meetings scheduled for Thursday, February 23 (8am, 5pm, and 8pm) at the Super 8 Hotel in Pennsville. We will discuss what's happening in the negotiations and the status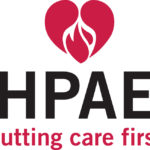 The State Health Planning Board, an advisory panel to the Commissioner of Health, voted to approve conditions on the sale of Salem Hospital to Prime which will protect nurses, the patients, and the community.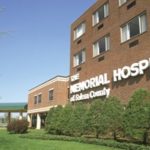 Approval of the sale of The Memorial Hospital needs to be expedited for the good of the facility and the community it serves, state regulators were told Wednesday night.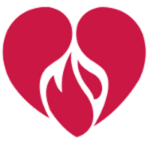 As negotiation between Registered Nurses and management at Memorial Hospital of Salem County (MHSC) have become challenging, both sides agreed to have a federal mediator join negotiations on Friday, November 18.
On November 17, we need all members to wear buttons and take part in flyering the hospital to show our solidarity and support for a good contract.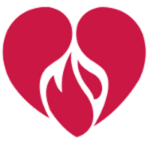 At the HPAE 2016 Convention, elected delegates made important decisions about the future of our union through a series of proposals, including an increase in membership dues.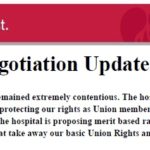 Contract negotiations which were held last month remained extremely contentious. The hospital continues to reject our key proposals around union security, protecting our rights as Union members and wages.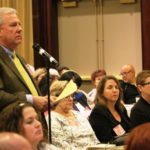 At the HPAE 2016 Convention, delegates came together to make important decisions about the future of our union through a series of resolutions, constitutional amendments, and by-laws changes.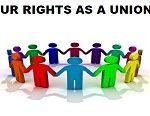 Do you know the answers to these questions? Question: AM I protected when I show support for my Union? Question: What is informational picketing? Question: What do I do when management or human resources wants to meet with me? Learn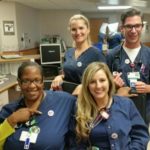 Yesterday, the nurses at Salem showed their solidarity and unity for the Negotiations Committee and achieving a good contract by wearing HPAE pins. To date, HPAE and the hospital representatives have met six times. We have reached tentative agreements on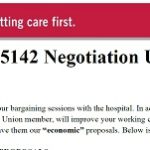 We've now have had four bargaining sessions with the hospital. In addition to proposing contract language that protects your rights as a Union member, improves your working conditions and sets up processes for your voice to be heard, we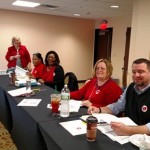 HPAE Local 5142 RNs at Memorial Hospital of Salem County are finally at the bargaining table, negotiating their first contract with the for-profit owner of the hospital, Community Health Systems (CHS). At today's bargaining session, the Local 5142 Negotiations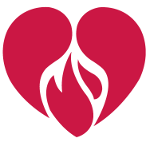 After 4 1/2 years of CHS refusing to recognize and bargain with HPAE Local 5142 at the hospital, we have our first two negotiating dates confirmed. We will be meeting with management representatives April 11 and 18 to begin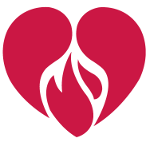 We have just won a big victory. The D.C. Circuit Court of Appeals ruled in our favor and upheld an order for the hospital to enter contract negotiations with us. The decision followed hearings held in September to determine whether
Thats all, folks - no more news!
In This Local
Upcoming Events for Local 5142
No upcoming events at this time.