Contract Negotiations Begin with Cooper Administration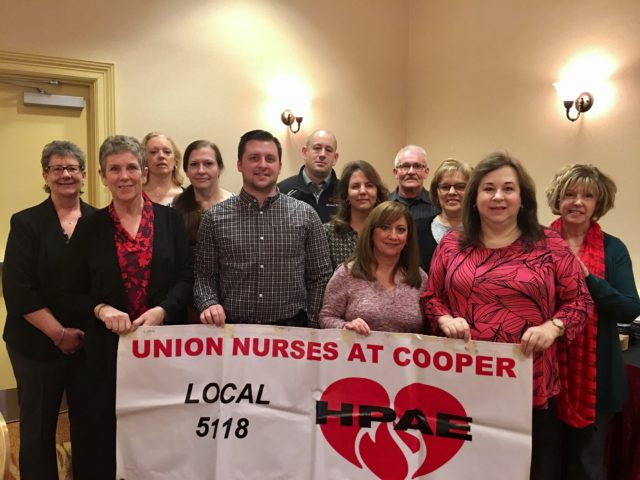 The Local 5118 Negotiations Committee met with management representatives today for our first bargaining session in negotiations for a successor contract. The current contract expires May 31, 2017.
While we have a number of contract proposals, our focus is on improving staffing. There is a growing crisis in the quality and safety of patient care at our hospital resulting from inadequate RN staffing and unsafe patient assignments throughout the hospital. That is why Cooper RNs are urging the Nursing Administration to work with our Union Negotiating Committee to address our growing patient safety concerns by increasing the number of nurses and adhere to a 1:5 patient assignment on the medical surgical, telemetry and oncology units.
Membership support for the Committee's effort to achieve improved staffing in the negotiations will be absolutely crucial over the next two months.
The members of the Negotiations Committee are:
Doris Bell- N7
Jackie Franchetti- NICU
Patti Scharff- TSDU
Carolyn Ali- P5
Peggy Shinn- UR
Donna Reamer- UR
Ann McCausland- NICU
Debbie Hood- PEDS
Jim Scharff- ED
Christopher Kaighn- PCU
Mike Marchesani- CCU