Local 5030 Contract Update #1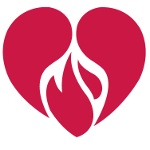 HPAE Local 5030 began bargaining this week with Hackensack Meridian Health Palisades Medical Center for a new contract.  The current contract expires on May 31st.  Your bargaining committee presented our proposals this past Monday addressing the issues that are important to our members: improved staffing, along with many more issues. Wage equity and health insurance affordability proposals are forth coming.
Hackensack Meridian has notified us that they plan to achieve magnet status by filling 140 positions. However, management has promised to create new positions in the past. To date they have opposed the unions proposals:
to create nurse and CNA ratios
to address excessive floating, mandatory overtime and working through breaks.
As of today, Hackensack Meridian has presented:
a goal of applying for Magnet Status without concrete measures to achieve this goal.
a cut in holidays
elimination of overtime pay after 8 hours
elimination of employees' protection against changing schedules without our permission.
Staff cannot bid out of a position for at least 12 months
HPAE Local 5030, 5058, 5097 and 5138 members are standing together in solidarity to show management we want a fair contract for Local 5030 and all HPAE members.