Statement by HPAE President Ann Twomey in Response to the passage of the American Health Care Act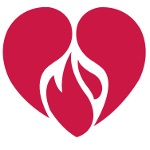 After months of protest and outrage, Congress dismissed pleas from their constituents, patients and working families by passing legislation to take away healthcare from millions of Americans by dismantling the Affordable Care Act. This is a tax-cut bill for the wealthy not a health care bill. Cutting taxes for the richest in our society at the expense of the health of children, senior citizens, the disabled and anyone with a pre-existing condition is an abomination and we will continue to fight the legislation as it moves on to the US Senate.
It is shameful and irresponsible.
In New Jersey just two Congressmen voted in favor of this legislation, Representatives Rodney Frelinghuysen and Tom MacArthur, harming working families by taking away their health coverage, raising the cost of coverage for those with chronic conditions and placing families in danger of being unable to access and afford healthcare services.
As health professionals we cannot sit by and idly watch our Federal Representatives place our patients and our families in jeopardy while they themselves continue to preserve their own coverage and their own interests, not the interests of the American people.
---
HPAE is the largest union of registered nurses and health care professionals in New Jersey. Since its founding by Englewood Hospital nurses in 1974, HPAE has expanded across the state and into Southeastern Pennsylvania representing 13,000 nurses, social workers, therapists, technicians, medical researchers, and other health care professionals in hospitals, nursing homes, home care agencies, blood banks, and university research facilities.  HPAE is affiliated with the American Federation of Teachers, AFL-CIO.