We're Bargaining for Patient Safety, Workers' Rights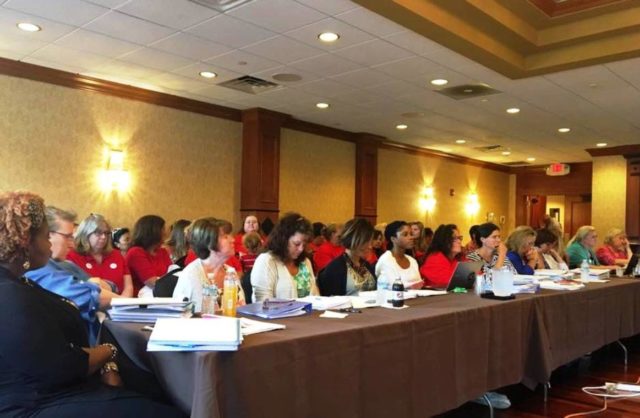 Nearly 1,500 nurses represented by HPAE at Jersey Shore University Medical Center in Neptune and Southern Ocean Medical Center in Manahawkin, began negotiations with Hackensack Meridian Health (HMH) on Wednesday, June 21.
This is a new era in healthcare, with the creation of large healthcare systems. HPAE is bargaining with the second largest health system in New Jersey, and nurses are negotiating for a contract that protects patients, healthcare workers and their communities at each HMH facility.
Workers and patients deserve to have a voice to speak out for quality care that we all can afford.
Nurses, Patients and Community Members are standing united for:
• Patient safety and safe staffing levels at all HMH hospitals
• Improved access to healthcare providers
• Controls for rising out of pocket medical costs for workers and patients
• Equitable, living wages for all healthcare workers including $15 per hour
• Guarantee a work environment free of intimidation for all healthcare workers
If you want to protect patients and healthcare workers' rights, we encourage you and your members to sign on to the  "Patient Safety, Workers' Rights" petition.
If you would like more information on the negotiations or to have a nurse come speak to your group about how safe staffing levels protect patient safety, please contact HPAE Public Policy Director, Bridget Devane at (732) 774-9440 x.213 or bdevane@hpae.org.