Local 5106 Rep Council Meeting Held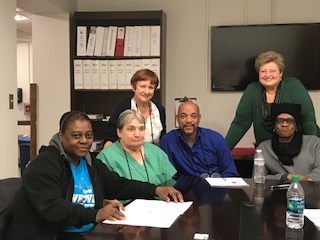 A meeting of the Local 5106 Rep Council was held November 20th. In attendance were Betsy Nulty, Kathy Boardman, Pat Haynes, Venus Weaver, Mike Wilson, Richelle Kozak and Sue Clements.
The meeting covered all of the key issues facing the local, including safety, staffing, department issues, and the Christmas outreach program.