N.J. is deploying infection-control team to facilities linked to deadly outbreaks
Taken from NJ.com
By Spencer Kent and Ted Sherman
October 29, 2018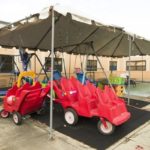 The New Jersey Department of Health is dispatching a team of infection-control officials and experts to inspect five pediatric facilities next month in the aftermath of two separate viral and bacterial outbreaks that have taken the lives of 10 children.
Health officials will be deployed to the Wanaque Center for Nursing and Rehabilitation, in Haskell, where a severe viral outbreak has claimed the lives of nine children and has affected more than two dozen others.
Officials will also visit University Hospital, in Newark, where, a possible bacterial infection (unrelated to the Wanaque Center outbreak) may have contributed to the death of a premature baby who had been in the hospital's neonatal intensive care unit.
However, state health officials said the exact cause of death is still being investigated.
Both the Wanaque Center and University Hospital's neonatal ICU care for infants and children who are medically fragile with critical health issues.
The other three facilities officials will visit include the Voorhees Pediatric Facility, in Voorhees, and Children's Specialized Hospital locations, in Toms River and Mountainside.
During the visits, officials and experts will "conduct training and assessments of infection control procedures," highlighting what the facilities are doing well and where they need to improve.