NJ Officials Investigating Deadly Viral Outbreak at Rehab Hospital
Taken from NJSpotlight
By LILO H. STAINTON
October 25, 2018
Specialty facility in Passaic County has suspended admissions after seven children died, 11 more infected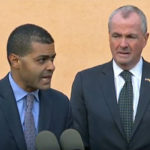 New Jersey health officials have launched an investigation — with assistance from federal partners — into the origin and spread of a viral outbreak that has killed seven young patients and infected 11 others at a specialty hospital in Passaic County. The state has also installed a daily monitor onsite and the facility has suspended admissions until the outbreak abates.
Gov. Phil Murphy and Health Commissioner Dr. Shereef Elnahal held a hastily arranged press conference Wednesday evening at the Wanaque Center for Nursing and Rehabilitation where the adenovirus outbreak has impacted 18 residents ranging from toddler to young adult, most of whom depended on ventilators to breathe. Some have been transferred to other nearby hospitals for more intensive inpatient care.
"We are all obviously completely and utterly gutted by the knowledge that seven young, precious children have lost their lives," said Murphy, who had returned from an overseas trip yesterday, adding his voice to a growing chorus of public officials who are expressing their horror over the incident.
Adenovirus poses no immediate threat to the public at large, Murphy stressed, including to staff and family members visiting the facility. While the particular strain of the virus that infected patients at Wanaque generally causes mild, cold-like symptoms in most healthy people, it can spread easily in close quarters like hospitals or dorm facilities, and the hospital's residents were medically fragile and highly susceptible to this variant of the disease, officials said.
"This is a very tragic situation," Elnahal said. "These are patients who, at baseline, need a lot of care, focus and attention."