$60M in investments could save doomed hospital, bring 300 new jobs
Taken from NJ.com
November 13, 2018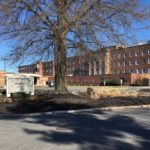 A new name. Millions in investments. Major renovations. New services. Some 300 new employees.
Will it be enough to turn around an ailing, nearly 100-year-old hospital in rural South Jersey?
Community leaders, health care professionals and the company that plans to take over The Memorial Hospital of Salem County in Mannington Township say the answer is "yes."
In one of the final steps in the long process of turning over the facility to a new owner, state officials last week heard testimony — which at times almost sounded like pleas — supporting Bloomfield-based Community Heath Care Associates' plan to buy Memorial.
"We need to end the uncertainly among medical professionals who are considering whether or not this is a facility that they are comfortable practicing in," said Dr. Wamiq Sultan, vice chief of the hospital's medical staff. "We need to know that stability is coming."
He called completion of the sale from Tennessee's Community Health Systems "critical for the future of health care in Salem County."
"Our plans include the renovation of a substantial portion of the existing facility, the consolidation and growth of certain medical programs and the implementation of significant upgrades to the hospitals medical equipment and information technology systems," said Steven Rosefsky, one of CHA's partners.