Wanaque outbreak crisis requires more detailed answers
North Jersey Editorial Board, North Jersey Record
October 31, 2018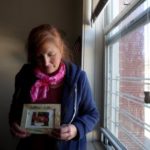 How we treat the most vulnerable in society speaks volumes about who we are as a people, and about our values, and about our priorities.
Judging by the horrific tragedy still unfolding at a long-term care center in Wanaque, where nine "medically fragile" children have died and a total of 27 people — including one staff member — have been sickened by a virus outbreak, we are not treating them well at all.
The children, long-term patients at the Wanaque Center for Nursing and Rehabilitation in the Haskell section of the borough, have complex medical needs and rely upon ventilators to breathe. According to the state Health Department, they were all diagnosed with adenovirus, which causes a mild respiratory illness in otherwise healthy people but can be lethal for those with weakened immune systems.
Though many details about the origins and spread of the virus have remained murky, thanks to a lack of full transparency from the facility's owner and state health officials, the Health Department has said the children became ill between Sept. 26 and Oct. 22. Officials still have not disclosed when the first six deaths occurred and have refused to release even the ages of the children who have died.
"This is a tragic situation," said Dr. Shereef Elnahal, the state health commissioner. "Our thoughts are with the families who are grieving right now. We are working every day to ensure all infection control protocols are continuously followed and closely monitoring the situation at the facility."
Questions about how vigorously these sorts of facilities are monitored and maintained to guard against such outbreaks in general remain unanswered. Another question that remains is why the center failed, initially, to properly inform all parents or guardians who have children there about the outbreak.
Kristine Deleg, whose 16-year-old daughter Elizabeth died from complications from the virus in St. Joseph's University Medical Center in Paterson on Oct. 23, nearly three weeks after the initial suspected case, told NorthJersey.com and the USA TODAY Network New Jersey that she didn't learn of the outbreak until the day before her daughter's death.