Wanaque virus outbreak: Report details hand-washing lapses
North Jersey Editorial Board, North Jersey Record
October 31, 2018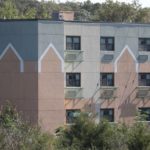 In one case, a nursing assistant removed a soiled diaper from a severely disabled child, then, still wearing the same pair of gloves, attached a respiratory tube to the child.
In another case, after a respiratory therapist placed a breathing mask on a disabled child, she removed her gloves and — without washing her hands — went to a second patient's room and picked a medical device off the floor and attached it to the resident's foot. Then she failed to wash her hands again before entering a third patient's room.
Those and other lapses in basic hygiene were detailed in an inspection report from a surprise visit on Oct. 21 to the Wanaque Center for Nursing and Rehabilitation, the long-term care center where a virus outbreak led to the deaths of nine children this month.
The state Health Department conducted the inspection 12 days after it was first notified of a "cluster of respiratory illnesses" at the facility, which cares for medically fragile children. Four of the six staff members who were observed during that inspection failed to meet the standards for appropriate "hand hygiene," the report said.