COVID, Trauma and Stress: Taking Care of Our Mental Health Co-Provided by AFT and HPAE
Presenter: Carolyn Bazan, MS, LAC, CRC
1.5 Contact hours
Course Information: Over the last year and a half, treating patients with COVID 19 has led nurses and healthcare workers to experience repeated emotional and psychological trauma, often resulting in depression, anxiety and PTSD. What is Post Traumatic Stress and how do difficult childhood experiences compound one's risk for PTSD? What do the signs and symptoms of PTSD look like? How do we heal and build our resiliency in the face of ongoing moral injury during this pandemic?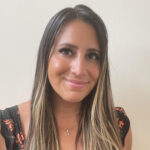 Presenter Bio: Carolyn Bazan is a Trainer/Coordinator of the Career Connection Employment Resource Institute at the Mental Health Association in NJ. In addition, she is a Certified Rehabilitation Counselor, Licensed Associate Counselor and Doctoral candidate in the Counselor Education and Supervision program at Rutgers University. Her work includes serving as a clinician and project manager on "Treating hidden barriers to employment: Integrated treatment for PTSD in supported employment", a research study funded by the National Institute on Disability, Independent Living, and Rehabilitation Research. Her work during this time has allowed her to gain an understanding on the barriers individuals face when experiencing symptoms of Posttraumatic Stress Disorder.
Outcome: Learners will acquire knowledge to recognize the signs and symptoms of trauma and stress and self-care strategies that may be utilized in response
Accredited Provider: American Federation of Teachers/Nurses and Health Professionals is accredited as a provider of nursing continuing professional development by the American Nurses Credentialing Center's Commission on Accreditation.
Conflict of Interest: There has been no commercial support of this program and the presenters declare there is no conflict of interest
Successful Completion: The learner must attend 100 percent of each chosen session. After the learner has completed all of his or her chosen sessions, a certificate of attendance, program evaluation/survey must be completed and returned to the provider.
Contact Hours: If applicable; contact hours awarded (100% of activity; or missing no more than 10 minutes of activity; attendee with a successful completion (noted above) will be awarded contact hours