Local 5186 Celebrates the Holidays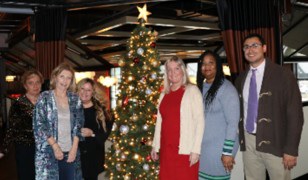 On Sunday, December 11, Local 5186 members gathered at Liberty Prime Steakhouse for an enjoyable brunch. Good fare a quick union update, and much camaraderie were shared by all. Those unable to attend were missed on this day of joy, friendship, support and picture taking.
The Local Executive Board was so very heartened to be able to relax and just talk with every-one.  We've missed a past few years of providing this event, so glad it happened!