Poor, Elderly in NJ Stand to Be Hardest Hit Under GOP Healthcare Plan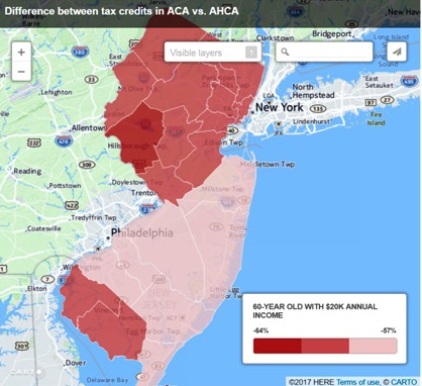 From NJ Spotlight
The lowest-income New Jerseyans of all ages, and most of those 60 and older, regardless of income, would be the biggest losers under the Republican plan to amend the Affordable Care Act, according to a nonpartisan analysis of the issue.
---
Nationwide, the Republican plan would lead to 24 million less insured people. Read more.
---
Results of the comparison of the ACA and the American Health Care Act by the Kaiser Family Foundation, a nonprofit organization focused on health issues, show that the proposed replacement for Obamacare would affect New Jerseyans much in the way it would impact the nation as a whole.