DOH Launches Infection Control Campaign In Wake of Two Hospital Outbreaks
Taken from NJSpotlight
LILO H. STAINTON
October 30, 2018
Deaths of children — nine from viral outbreak in Passaic County, one from bacterial outbreak in an Essex County hospital with 'major infection control deficiencies' — leads to new inspections, training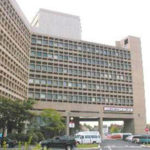 State infection experts announced plans Monday to visit New Jersey's four pediatric residential hospitals after a viral outbreak at one facility, in Wanaque, that killed nine medically fragile youngsters and infected at least two dozen people so far.
Teams from the Department of Health will also conduct assessment and training sessions at University Hospital in Newark, the site of an unrelated bacterial outbreak tied to the death of one critically ill infant and infections in three others.
An inspection last week found "major infection control deficiencies" at the Newark facility, the state's only public acute-care hospital, and resulted in the DOH's call for administrators to immediately hire an expert adviser on infection protocols.
University Hospital has long been a subject of concern and is currently operating under a state monitor, appointed in July after Gov. Phil Murphy sounded alarms about its financial stability, quality of care, and push to phase out certain pediatric services. In March the hospital received a failing grade on a patient safety report from a national healthcare watchdog, in part for its failure to prevent infections.