2021 Convention Awards Ceremony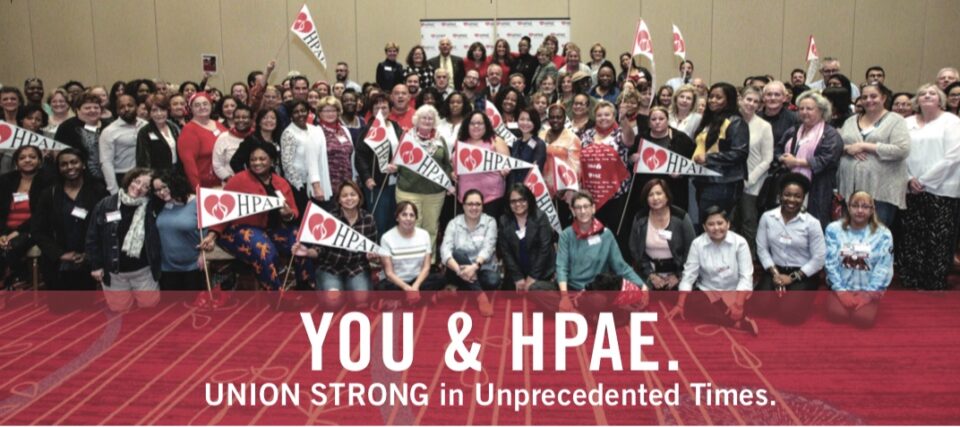 During the Convention, HPAE awarded members and allies, with awards acknowledging their work as advocates for healthcare workers. Those awards were given to:
NJ Senator Loretta Weinberg, Senate Majority Leader, Legislative District 37
Laura Kenny, Assistant Regional Administrator For Technical Support, USDOL-OSHA Region II
Claudia Storicks, HPAE COPE Treasurer and At-Large-Member
Local awards were given to:
Local 5105 recognized Beth Cohen of Virtua Mount Holly Hospital
Local 5058 recognized Barbara Boyler of Jersey Shore University Medical Center
Local 5106 recognized Christopher Lewis of Temple Episcopal Hospital
Local 5091 recognized Margaret Merchant of Bergen NewBridge Medical Center
Local 5185 recognized Michele Viellette of Bayonne Medical Center
Local 5147 recognized Chris Fatzer of Hudson Regional Hospital
News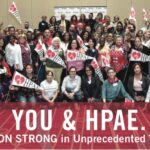 Hundreds of nurses and health professionals gathered virtually on October 6-7 to re-elect a tried and tested slate of state officers to continue leading HPAE for another three years after an unprecedented global pandemic.
Thats all, folks - no more news!
Resources
Upcoming Events