Organize Virtua!
Empower Virtua Healthcare Workers
Virtua Healthcare Workers are on the move.
Registered Nurses in Willingboro; Paramedics, EMTs, Dispatchers, Communicators and RNs in Burlington and Camden counties; and healthcare workers who have dedicated years to serving our communities and our health needs have recently petitioned the National Labor Relations Board for an election to join HPAE, New Jersey's largest union of healthcare workers.
Virtua Willingboro RNs will vote on June 11, 2021 to begin to have a voice in the workplace.
The Virtua Health Emergency Medical Services workers are awaiting their date of destiny.
These professional healthcare workers who respond to us when we are most vulnerable and care for us even in the direst of circumstances, now need our support as they fight for a voice on the job. They want:
A safe, healthy and productive work environment
Clearly outlined job and management expectations
A fair, equitable and consistent disciplinary process
Transparent professional communication between labor and management
Fair pay, good benefits, affordable quality health care and retirement security
Policies to remain a respected and competitive service that meets the current and future needs of the community we serve
These workers should be able to do their jobs safely, with fairer scheduling and better pay. They should be able to advocate for what's best for their patients, the community and each other. HPAE, they believe, gives them that voice and will help them achieve a workplace where they can bring up issues without fear of intimidation from Virtua Health.
Virtua is not prioritizing healthcare workers' safety
When Healthcare practitioners are treating patients for airborne illnesses, the Federal Occupational Safety and Health Administration (OSHA) mandates that employers must provide them with government-approved N95 respirators or better to minimize their risk of contracting diseases. Each type of assigned respirator must be individually fitted to the face of the employee needing this protection.
Between April 2020 and May 2021, HPAE filed two OSHA complaints against Virtua Health for not providing nurses caring for COVID-positive patients at Virtua Memorial Hospital in Mount Holly with proper respirators; for not tracking which respirators best fit employees required to wear them; for not providing legitimate fit tests to nurses to ensure their respirators would protect them; and for not recording workers' COVID illnesses on OSHA logs, even when they contracted the virus at the hospital.
OSHA investigated HPAE's complaints (as well as other complaints) and issued three citations with fines totaling $29,000 for safety failures that endanger their staff.
News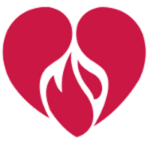 More than 200 Paramedics, EMTs, Dispatchers, Communicators and RNs want to ensure Virtua fulfills its obligations to Burlington and Camden counties and they want to have a voice so they could advocate for improved patient care and healthcare outcomes for
Thats all, folks - no more news!
Resources
Related Campaigns
Upcoming Events
No upcoming events at this time.