Local 5185 represents Registered Nurses, Professionals, Technical Staff, Service Workers, and Business Office Clericals at Bayonne Medical Center in Bayonne, NJ.
News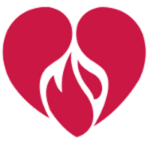 This is your opportunity to voice your opinion on the direction of the negotiation team and the future of YOUR contract. Full explanation of the Union's and the Medical Center's proposals will be presented.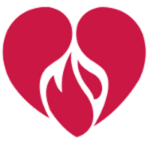 The HPAE Local 5185 Local Executive Board invites you to join us for a tele-conference general membership meeting on Wednesday, January 13th.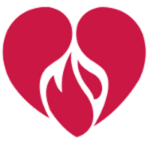 HPAE, AFT and unions across the country are working to fight for safeguards to our own health and the health of our communities.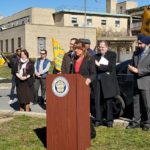 Elected officials from Hudson County say RWJBarnabas and CarePoint Health have come to an agreement on the sale of two hospitals in Jersey City and Hoboken, but ...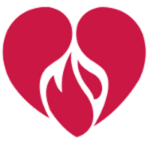 The Local 5185 Nomination and Election Committee has completed Local 5185 2019 Officer Elections. The committee cast vote for the slate since it was uncontested.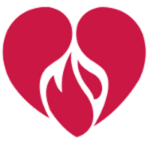 On behalf of HPAE's nearly 14,000 nurses and health professionals, thank you for the opportunity to address the issue of improving financial transparency and to urge you to vote in favor of A.5916, A.5917, and A.5918.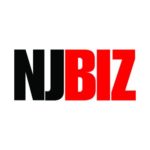 Bayonne Medical Center is looking for a merger partner amid a consolidation wave, but residents worry about losing access to acute care...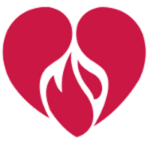 This Thursday, the Bayonne City Council will meet to vote on a city ordinance that will enable the city to operate and maintain our hospital in the event of an emergency.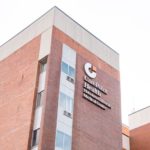 RWJBarnabas, one of the state's largest health care systems, is set to acquire Christ Hospital and Hoboken University Medical Center in a deal that could drastically change the health care landscape in Hudson County.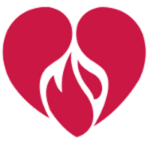 The Nominations/Election Committee announces that there are nine (9) local officer positions that are up for election this year.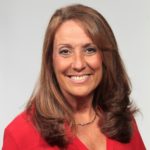 Since Carepoint Health began purchasing Hudson County hospitals nearly a decade ago, HPAE members have stood together to fend off cutbacks, layoffs and reductions in services executed by the for-profit owners.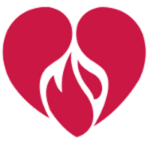 Mandatory Membership meetings: Sunday, October 27th - 12p, 2pm, 4pm, 6pm & 8pm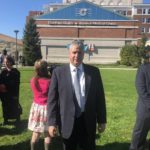 Local, county, and state officials were joined by union leaders and more than two dozen staff and residents to "sound the alarm" on what Mayor Jimmy Davis called an impending "major health crisis" in Bayonne.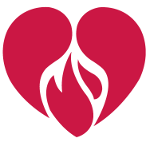 On July 1st HPAE elected leaders were notified by Carepoint administration that layoff notices will be sent to employees in the coming weeks. HPAE, the largest union of nurses and health professionals in NJ, represents nurses at Christ Hospital in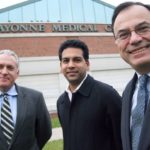 The State Commission of Investigation report released this week on the byzantine business structures behind three Hudson County hospitalsrevives that queasy feeling we get when linking the words "for profit'' with traditionally public service organizations.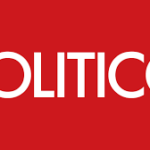 The principal owners of CarePoint Health set up shell companies to pull more than $157 million in "management fees" from the three Hudson County hospitals...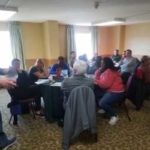 On January 26th, HPAE members came out for a training on handling grievances and representing their co-workers in disciplinary procedures.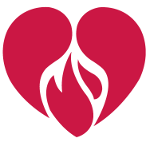 The nomination and elections for HPAE Convention delegates has concluded.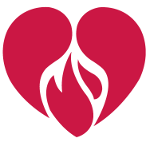 The Nominations/Election Committee announces that they are now accepting nominations to represent Local 5185 at this year's HPAE State Convention.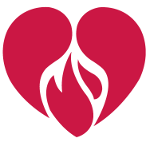 On Monday, July 2, we held a ratification vote for our three year agreement with CarePoint Bayonne Medical Center. A strong majority of those who turned out to vote gave the thumbs up for our new agreement. Thanks to our bargaining committee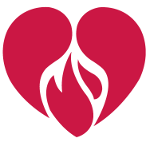 Nurses and health professionals represented by HPAE Local 5185 at Bayonne Medical Center and HPAE Local 5186 at Christ Hospital reached a tentative agreement with CarePoint Health administrators on June 30.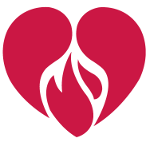 If we have reached a settlement by July 1, a vote to ratify our contract will be held.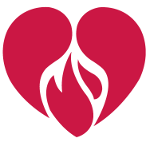 Nurses and health professionals represented by HPAE have withdrawn their notice to conduct informational picketing at both hospitals.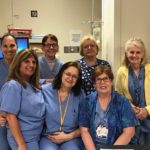 Changing our course of action We will not be holding our picket originally planned for June 27th In response to management's commitment to resolve several key issues, we are cancelling our informational picket originally scheduled for June 27th. As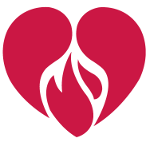 Since mid-March, HPAE Local 5186 at Christ Hospital and HPAE Local 5185 at Bayonne Medical Center have been fighting to protect services at both hospitals.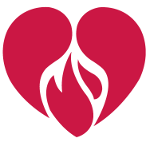 HPAE members at Bayonne and Christ come together in support of a fair contract First joint negotiation held with CarePoint on June 13th The negotiating teams from Bayonne Medical Center and Christ Hospital presented joint proposals on health insurance and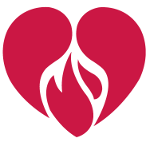 A vote will be held to authorize concerted activity up to and including a strike.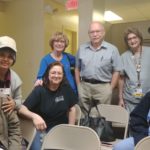 CarePoint Management has proposed the following: On-call shifts will be for patient needs, not emergencies -removal of protections for nurses with 25 years of service against floating The ability to change your shift permanently (with 30 days notice) or temporarily,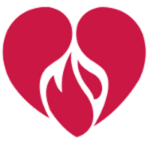 Friday May 18th: 8am-9am, 10am-11am, 12pm-1pm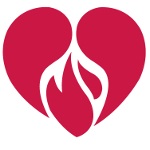 Membership Meetings Monday, March 12, 2018 8am-9am, 12pm-1pm, 2pm-3pm, 4pm-5pm, 6pm-7pm (No meetings after 7pm)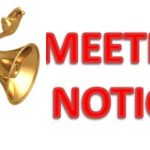 Local 5185 officers urge you to attend one of the membership meetings we're holding on Monday, October 9, at our union office at 680 Broadway in Bayonne.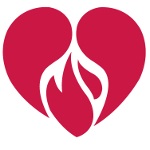 In the past week, you may have received a letter from CarePoint management asking you to choose to leave the New Jersey State temporary disability plan. YOU DO NOT HAVE TO DO FILL THIS OUT.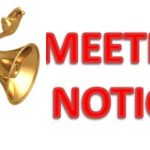 Local 5185 officers urge you to attend one of the membership meetings we're holding on Monday, June 12th, at our union office at 680 Broadway in Bayonne.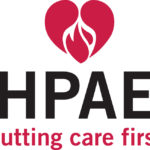 HPAE Registered Nurses at Christ Hospital, also owned by CarePoint Health, recently won an hourly bonus of $20 per hour to address critical staffing needs. Local 5185 nurses at Bayonne deserve the same.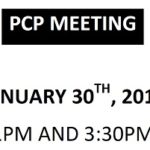 We have scheduled a meeting for PCPs for Monday, January 30th, at our union office on 680 Broadway, 2nd Floor, in Bayonne. The meetings will be held at 1 pm and 3:30 pm. We encourage all PCPs to attend.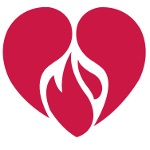 Attention all HPAE Local 5185 Members Membership Meetings Monday Dec. 12th 8am-9am and 12pm-1pm 4pm-5pm and 8pm-9pm LOCATION: 680 Broadway, 2nd Floor (Above "Hair Cutting Plus") Bayonne, NJ 07002 For more information call 201-262-5005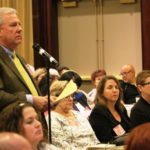 At the HPAE 2016 Convention, delegates came together to make important decisions about the future of our union through a series of resolutions, constitutional amendments, and by-laws changes.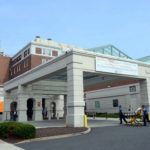 Three Hudson County hospitals owned by CarePoint Health and known for charging some of the highest prices in the nation for care have filed a federal lawsuit against the state's largest health insurer, alleging that the company owes them more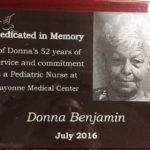 Donna Benjamin, the recently-deceased, former President of HPAE Local 5185 and a Pediatric nurse for 52 years at Bayonne Medical Center, was honored yesterday at the hospital by co-workers, political leaders, and her union brothers and sisters.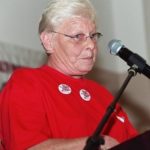 On Tuesday morning July 19, 2016, HPAE Local 5185 at Bayonne Medical Center, and the City of Bayonne lost a great lady. Our dear friend, colleague, and organizing president Donna Benjamin, R.N. passed away.
Thats all, folks - no more news!
In This Local
Upcoming Events for Local 5185
No upcoming events at this time.