Virtua Health System and Lourdes (Trinity Health) Hospitals Merger
Virtua Marlton Hospital, Virtua Memorial Hospital, and Virtua Voorhees Hospital merging with Lourdes Medical Center Camden and Lourdes Medical Center Willingboro. Trinity's St. Francis Hospital in Trenton is not included in the deal as in previous merger talks between Cooper and Trinity.
CORPORATE STRUCTURE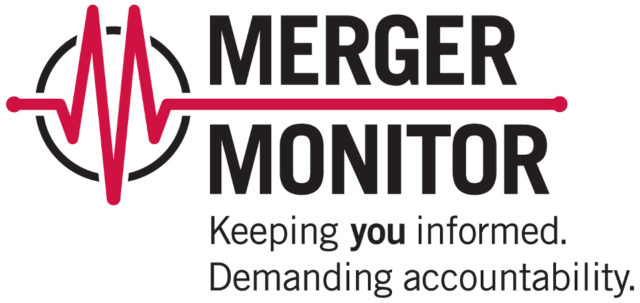 Virtua Health System is headquartered in Marlton, NJ and is one of the largest non-profit health systems in southern New Jersey. It boasts 200 locations, three of which are acute care hospitals in Marlton (188 beds), Mount Holly (433 beds), and Voorhees (370 beds). Other services include urgent care centers, primary care offices, health & wellness centers, spas, cancer centers, fitness centers, lab centers, surgery centers, and joint replacement centers. Virtua plans to build a new facility in Westhampton for its Virtua Memorial Hospital in Mount Holly. Currently there are more than 9,000 employees in the Virtua system.
Virtua was formed in 1998 with the merger of West Jersey Health System (formerly West Jersey Hospital est. 1885) and Memorial Health Alliance merged to form Virtua Health System.
Trinity Health is one of the largest Catholic health systems in the country, with 86 hospitals, 109 continuing care facilities, and 2.8 million home health and hospice care visits annually over 21 states. Maxis is a subsidiary that manages hospitals in Pennsylvania and New Jersey, including the two planing on merging with Virtua.
Both Lourdes hospitals are teaching hospitals, affiliated with Rowan University School of Osteopathic Medicine. The Camden campus has 350 beds and the Burlington campus has 173 beds. After a failed merger transaction between Cooper University Health Care and Trinity that included both Lourdes hospitals as well as St. Francis Hospital in Trenton, Virtua decided to take the two Lourdes hospitals into its network.
CN EXEMPTION
As a merger between two non-profit hospital entities, the deal avoided the Certificate of Need (CN) process with the NJ DOH. Generally in these transactions, the system being taken over (in this case, Trinity),  sends a letter to the New Jersey DOH to formally ascertain that the merger is exempt because of its non-profit status of both entities. Virtua and Trinity announced the DOH waiver was granted on January 11, 2019.
CHAPA PROCESS
Since this is a merger between two not-for-profit entities the merger is regulated by the CHAPA process, which requires a review by the NJ Attorney General (AG) and the Commissioner of Health.  The AG must determine if the deal is "in the public interest," and the Commissioner of Health must determine if the proposed deal "is likely to result in the deterioration of the quality, availability or accessibility of health care services in the affected communities."
The New Jersey Attorney General's office approved the merger for Superior Court review, which happened on June 25, 2019. The merger was finalized on July 1, 2019, after Superior Court approval.
MEMBERSHIP TRANSFER AGREEMENT
Dated June 4, 2018, this document provides the road map for how the merger will take place, what conditions each party must abide, as well as guidelines for financial investment from Virtua to the Lourdes facilities.
The Camden campus is bound to operate under the aegis of its Catholic sponsor until the facility ceases to exist or the Catholic sponsorship is withdrawn. Virtua must "operate the services in a manner consistent with the Ethical and Religious Directives of Catholic Health Care Services as promulgated by the United States Conference of Catholic Bishops." The Willingboro campus does not have a Catholic sponsor, therefore is not required to conform to the Directives, but it must cease using the Lourdes name upon the closing of transfer of ownership and return all religious articles within three months after closing. It does not state whether Virtua will have the ability to sever the connection with the Catholic sponsor at the Camden hospital if it chooses not to operate under the Catholic Directives.
The Agreement does state that Virtua must maintain the hospitals in the mission of serving the poor and providing charity care. Virtua is obligated by the Agreement to operate the Camden location with the same services for a minimum of 10 years in the current location. The Willingboro location must be maintained with the same services until 2023 or the opening of the new Westhampton location, whichever comes first.
The capital commitment for Virtua is $100 million in the first three to five years after the transfer of ownership with an additional $40 million for the installation of an electronic health record keeping system at the Lourdes' facilities.
"Substantially" all employees at both Lourdes' facilities are guaranteed continued employment at their current "at will" status (there is no union representation at either hospital). Service credit and seniority will be given according to the Virtua standard of practice.
The MTA states that the "Buyer intends to commit to developing OLLMC [Our Lady of Lourdes Medical Center] as a destination site for cardiac care." In response to how the Lourdes System will benefit from the merger, it is stated that one consideration is for the "re-purposing of LMCBC [Lourdes Medical Center of Burlington County] for inpatient behavior health services, including much needed addiction treatment services." It is unclear if the Willingboro campus will become a behavioral health/addiction treatment center after the new Westhampton acute care hospital opens, or if LMCBC will be a shared facility for acute care and for the treatment center before and after the opening of the new facility.
Other community benefits listed include: "complimentary services between the two health systems that will create a network of clinical services and providers to deliver more care options, greater efficiencies…and convenient access to healthcare providers; anticipated investment in Lourdes System to enhance services and operations and continue care for the communities including for the vulnerable and under-served populations; charity care programs will be retained…including combining outreach programs for greater impact and effectiveness; continuance of ambulatory services to the communities; and creation of community-based health, wellness and educational services."
News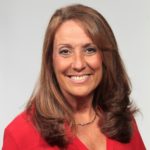 Statement by Debbie White, RN and President regarding the announcement by Englewood Health on the merger into the Hackensack Meridian Health System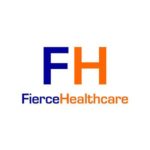 Nearly 3 in 4 hospital markets around the U.S. are "highly concentrated," according to a new Healthy Marketplace Index report by the Health Care Cost Institute (HCCI).
Judge Paula Dow issued a court order approving the proposed transaction Tuesday morning following a brief hearing at the Olde Historic Courthouse in Mount Holly that featured no objections. MOUNT HOLLY — A Superior Court judge has given the green
The proposed deal calls for Virtua to acquire Lourdes and its hospitals, Lourdes Medical Center of Burlington County in Willingboro and Our Lady of Lourdes in Camden, as well as Lourdes' nursing school, medical associates and cardiology offices. TRENTON —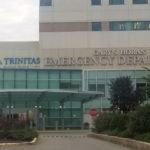 Taken from NJ.com By Susan K. Livio March 21, 2019 Trinitas Regional Medical Center in Elizabeth is in confidential negotiations to join one of the state's largest hospital systems, continuing a decade-long frenzy of mergers in New Jersey's fierce healthcare market,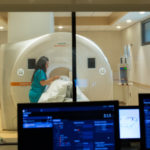 Many things affect your health. Genetics. Lifestyle. Modern medicine. The environment in which you live and work.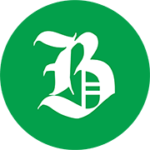 The company's future plan for the 173-bed Willingboro hospital was revealed in documents filed with the New Jersey Attorney General's Office as part of the agency's ongoing review of the proposed merger between the two South Jersey health care systems.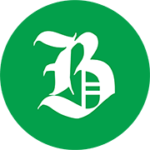 Virtua announced in June it signed a definitive agreement with Lourdes' parent company, Maxis, to acquire Lourdes and its hospitals Lourdes Medical Center of Burlington County in Willingboro and Our Lady of Lourdes in Camden.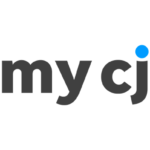 The merger of Hackensack Meridian Health and Carrier Clinic is official, and executives already have plans underway for several behavioral health projects throughout the region.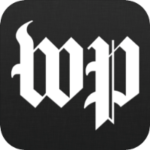 Add "hospital consolidation" to the list of health-care problems on which Democrats want to pressure the Trump administration once they take control of the House in January.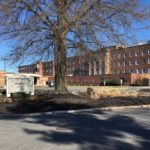 A new name. Millions in investments. Major renovations. New services. Some 300 new employees. Will it be enough to turn around an ailing, nearly 100-year-old hospital in rural South Jersey?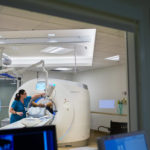 The nation's hospitals have been merging at a rapid pace for a decade, forming powerful organizations that influence nearly every health care decision consumers make.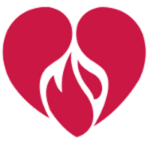 Hello, my name is Patrice Sharkey and I am a nurse at Salem Hospital and a member of HPAE Local 5142, which represents 110 nurses at Memorial Hospital of Salem County.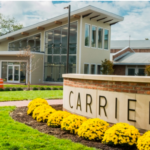 Carrier Clinic, a renowned, century-old psychiatric facility in Somerset County, will merge with Hackensack Meridian Health, the largest hospital chain and healthcare provider in New Jersey...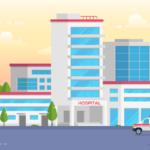 Healthcare merger and acquisition deals impact patient access to care and care costs, although its up to debate whether it is for better or for worse.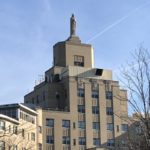 Taken from the TapInto Camden, June 5, 2018 Camden, NJ—Virtua Health has signed an agreement to acquire Lourdes Health System from Trinity Health, including Our Lady of Lourdes Medical Center in Camden. The boards of Virtua Health and Maxis Health System, an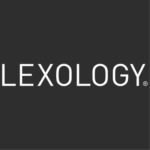 On April 27, 2018, the United States Senate confirmed President Trump's five nominees for Commissioners of the Federal Trade Commission (FTC).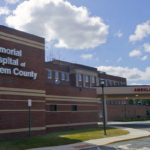 South Jersey leaders are cautiously optimistic about the plans of a healthcare facility group to revitalize a long-struggling Salem County hospital.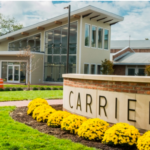 Taken from NJ.com, March 15, 2018 Susan K. Livio Looking to expand its vast holdings in New Jersey to include more addiction treatment and mental health services, Hackensack Meridian Health announced Thursday it was exploring a partnership with Carrier Clinic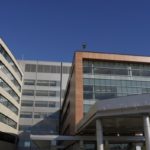 Two south Jersey hospital chains announced Thursday they are exploring a merger, a deal that would make them one of the most formidable health care networks in the outer-Philadelphia region.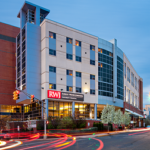 The trend of big health care systems expanding through mergers should continue this year, and one of the big ones could involve Saint Peter's University Hospital in New Brunswick and RWJBarnabas Health.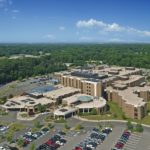 Hackensack Meridian Health Wednesday announced it now owns JFK Medical Center in Edison, a deal that creates the largest hospital chain in New Jersey.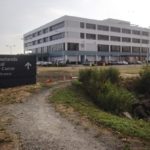 The state has approved the sale of Meadowlands Hospital Medical Center, the Secaucus hospital where admissions have plummeted under private ownership, to a multimillionaire real-estate developer who owns a Bergen County surgical center.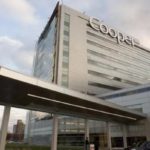 Cooper University Health Care said Friday it "will no longer pursue the acquisition" of Our Lady of Lourdes Medical Center and other assets of a Catholic-run health system.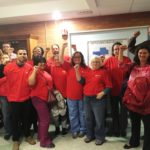 Last night a dozen HPAE members and staff attended a public hearing on the affiliation of JFK Medical Center with Hackensack Meridian Health (HMH). If the merger goes through, HMH will own 15 hospitals in the state of New Jersey.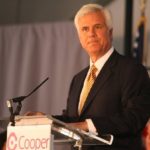 Cooper University Health announced Thursday it plans to acquire three Catholic hospitals in central and south Jersey, creating the fourth largest healthcare chain in a state in which mergers have become routine business.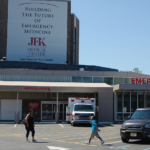 JFK Health in Edison, one of the last few remaining independent hospitals in New Jersey, will merge with one of the largest health provider chains in the state, according to an announcement by top officials at both nonprofit entities on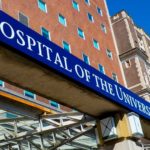 The University of Pennsylvania Medicine is about to add its first New Jersey member – Princeton HealthCare System.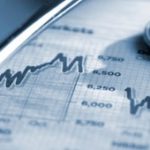 From Becker's Hospital CFO Increased competition and lower state subsidies for charity care are putting pressure on nonprofit hospitals in New Jersey, according to a recent report from Moody's Investors Service. Increased healthcare consolidation has impacted hospitals across the nation, and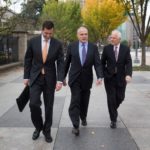 The proposed health insurance mega-merger between Anthem and Cignaheads to court on Monday, as the companies face off against a Justice Department seeking to block their $48 billion deal.
A number of forces, not least Obamacare, are prompting hospitals to consolidate. But will some communities lose out in the new healthcare landscape?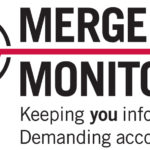 A federal appeals court decision Tuesday pausing Penn State Hershey (Pa.) Medical Center's merger with PinnacleHealth System has placed the Federal Trade Commission's hospital antitrust review program back on stable ground after a couple concerning losses.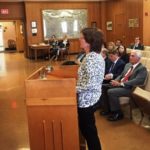 HPAE members testifed at two public hearings held yesterday to review the proposed merger of the Hackensack University Health Network and Meridian Health. While supporting the pending merger of Hackensack and Meridian, they urged the New Jersey Attorney General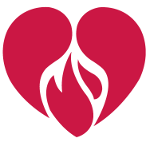 On May 4, public hearings will be held in Hackensack, NJ and Neptune, NJ to review the Hackensack-Meridian merger. New Jersey's Attorney General is required to schedule hearings where the public can testify about the merger. HPAE leaders from Jersey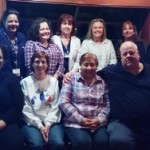 With the merger of Meridian Health and Hackensack University Health Network drawing closer, leaders of the four HPAE locals who will be dealing with the new, mega health system met recently to discuss a united strategy for the merger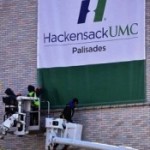 Palisades Medical Center and The Harborage are now officially part of the Hackensack Health System. Palisades Medical Center will be called HackensackUMC Palisades. HPAE has issued a press release on the merger, including the following comment from Local 5030 President Michele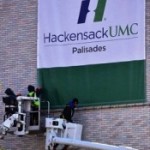 From The Record HackensackUMC Palisades, as it will now be known, will become a fully owned part of the system that includes the flagship Hackensack University Medical Center, two jointly owned hospitals in Westwood and Montclair, and the affiliated Englewood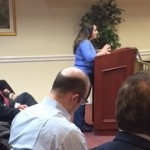 At a public hearing before the Office of the NJ Attorney General, held on December 3, Local 5030 VP Zahia Zhort spoke in support, with conditions, of the proposed affiliation agreement between Hackensack University Health Network (HUHN) and Palisades
Thats all, folks - no more news!
Virtua Health System and Lourdes (Trinity Health) Hospitals Merger Contact