Prospect East Orange General Hospital May Be Purchased By EOH Acquisition Group, LLC
CORPORATE STRUCTURE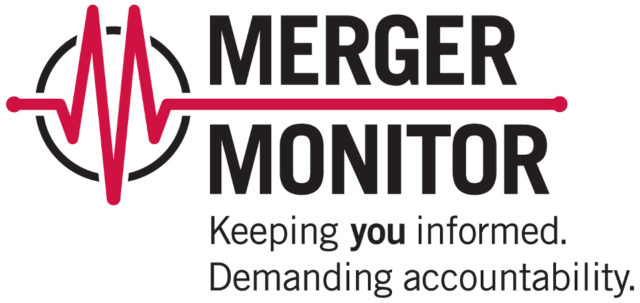 East Orange General Hospital was an independent acute care hospital founded in 1903 as the Newark Homeopathic Hospital, but relocated to East Orange in 1926. It was a non-profit community hospital with net assets in 2013 of $31.25 million and total revenue of $101.4 million. During the sale process with Prospect Medical Holdings, Inc., East Orange General Hospital filed bankruptcy in order to reorganize its debt allowing it to remain current with ongoing obligations and renegotiate contracts. East Orange General Hospital has 201 beds.
Prospect Medical Holdings, Inc. is a for-profit company with corporate offices in Los Angeles, California. The company was founded in 1996 and from 2004 through 2010 it was a publicly traded company making regular filings with the U.S. Securities and Exchange Commission. It had an aggregate common stock market value of $66.8 million, held by non-affiliates. In July 2011, Prospect filed a certification and notice of termination of registration with the SEC in order to return to private status, making all its financial information no longer available to the public. The acquisition of East Orange General Hospital by Prospect was completed on March 1, 2016.
On October 15, 2021 Prospect EOGH announced that new ownership of the East Orange General Hospital was approved by the New Jersey State Health Planning Board. Upon the approval by the Commissioner of Health, the new ownership will be EOH Acquisition Group, LLC, with CEO Paige Dworak as part-owner with a 20 percent share. Other owners are Ben Klein, owner of behavioral and substance abuse treatment across the country, and attorney Troy Schell. East Orange General Hospital will remain a for-profit business.
Based on the audited financial statements on the hospital's website, Prospect EOGH has experienced increased losses since 2017, the first full year of operation under Prospect. In 2017 the loss shown was $5.57 million; 2018 showed a loss of $31.7 million; 2019 had a loss of $80.37 million; and 2020 had a loss of $11.6 million. The first quarter of 2021 shows a loss of $4.18 million.
CERTIFICATE OF NEED APPLICATION
Prospect EOGH scrapped a DOH approved CN plan to switch the for-profit hospital back to a non-profit hospital upon the July 2020 filing of the Prospect-EOH CN application. Prospect stated in the CN application for EOH ownership transfer that new ownership was a better decision for the financial health of the hospital than making the change by Prospect to a non-profit facility. Prospect felt the only alternative to ownership transfer was closure of the hospital. The agreed upon purchase price in the Asset Purchase Agreement was $6.2 million.
In response to questions in the CN, all current services shall continue and EOH will "retain substantially" all staff. EOGH will continue to provide access to services and treat "indigent and medically underserved residents."
Prospect East Orange General Hospital May Be Purchased By EOH Acquisition Group, LLC Contact